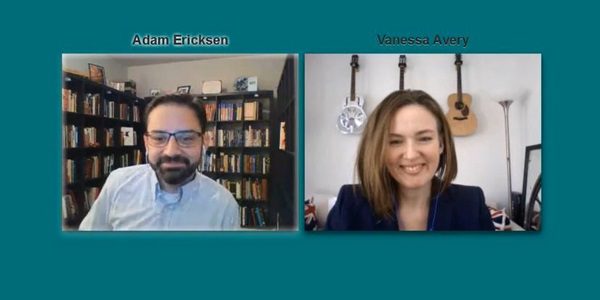 What does Jewish spirituality have to teach us about navigating the current American political crisis?
In the latest episode of the RavenCast, I sat down with Vanessa Avery, a Hebrew Bible Scholar and Diversity and Organizational Consultant. Vanessa holds degrees from the University of Exeter, Yale Divinity School, King's College London and McGill University. She uses mimetic theory to interpret the Bible and to help businesses inspire generosity, empathy, creativity, hospitality, strength and courage.
Vanessa is the author of many articles, including "Atonement and the Book of Jonah," "Jewish Vaccines Against Mimetic Desire," "Watchmen and Mimetic Theory," "Whither Girard and Islam" and "Engaging Difference: Exercises and tips for creating Experiential Learning Environments." And there's a great article about Vanessa and her organizational consulting titled "Why is scapegoating so common at Work?" You can learn more about Vanessa's consulting workshops and you can contact her through her website, Transcendence Education.
Some topics we discussed:
*How Vanessa has helped businesses diversify and end scapegoating practices.
*The connections between being a diversity consultant, mimetic theory, and the Hebrew Scriptures.
*The Bible is full of violence, but Vanessa claims that the Bible also holds the antidote to violence. How can that be?
*On the Jewish Day of Atonement, Jews are commanded to listen to the book of Jonah. Vanessa explains why the book of Jonah is crucially important to understanding atonement.
*The connection between justice and mercy in Judaism.
*How the book of Jonah can help us navigate the current American social crisis.
---
Stay in the loop! Like Teaching Nonviolent Atonement on Facebook!