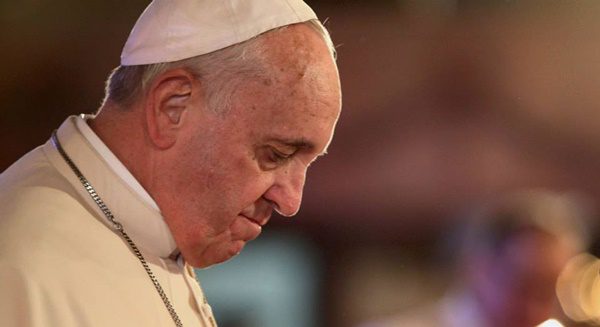 In this episode of the RavenCast, Suzanne Ross and I discuss Pope Francis's document titled, "Fake News and Journalism for Peace." You can watch the video of the conversation below, or listen to the podcast by subscribing to the RavenCast on iTunes or Stitcher Radio. The show notes are also below.
Show Notes
What is fake news? Fake news spread disinformation and is meant to deceive. It manipulates social prejudices. An example of this is the fake news during last Christmas on social media. Someone posted that Muslims demanded that Christians in Sweden couldn't celebrate Christmas. Many people fell for the fake news, but a simple Google search would have shown that this story was fake.
How can you tell if something is fake news? If something is highly polarized and seeks to instill hatred or foment divisions, it's probably fake news.
During Holy Week, Christians recognize Jesus as the truth that sets us free. Jesus spoke the truth that God sides with the marginalized. In his document, Pope Francis claims we need to listen to those on the margins of culture. One example that the Pope highlighted during his Palm Sunday sermon was that we need to listen to the high school students standing up for gun legislation. He stated that the older generation will seek to silence their voices, but he implored them to continue speaking their truth.
---
Image: Pope Francis, Wikimedia Commons.
Stay in the loop! Like Teaching Nonviolent Atonement on Facebook!