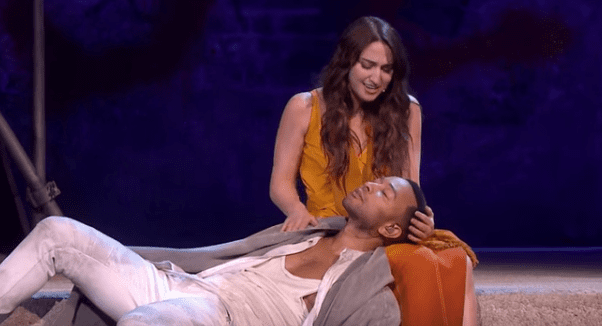 In this episode of the RavenCast, Suzanne Ross and I discuss NBC's Jesus Christ Superstar. You can watch the video of the conversation below, or listen to the podcast by subscribing to the RavenCast on iTunes, Stitcher Radio, or Podbean.
Show Notes and Questions Discussed in the Podcast
Political Questions
This play emphasizes multiculturalism. Is this a good thing?
Social justice is a key part of the play. What does social justice have to do with the life, death, and resurrection of Jesus?
What were the politics of Jesus' day? Does the play, which is based on the Gospel of John, lead to anti-Semitism and anti-Judaism?
What is the role of Pilate and the Chief Priest?
What are the similarities between Jesus' movement and the movement started by Martin Luther King, Jr? We just commemorated the 50th anniversary of MLK's death. How are the deaths of Jesus and MLK similar?
Questions about Judas and Mary
Is Judas a scapegoat? Judas is portrayed as doing Jesus' will in the play, but is this how the Gospels portray Judas?
Was Mary a prostitute? Did she and Jesus have a sexual relationship? Why does it matter?
Much of Christian history, along with Jesus Christ Superstar, portrays Mary Magdalene as a prostitute. But that portrayal is not in the Gospels. All we know about Mary Magdalene is that Jesus cured her from seven demons, she followed him, and she was there at the cross and the resurrection. We also know that Jesus told her to preach the Good News of the resurrection to the disciples.
Mary wanted to comfort Jesus in his pain and suffering. How can we comfort Jesus today? Where do we find Jesus today?
Atonement, Resurrection, and God's Nonviolent Love
The NBC version changes the script from the 1970s play when Jesus is in the Garden of Gethsemane. The 1970s version says, "God, thy will is hard / but you hold every card." NBC's version has Jesus say, "God, thy will be done / destroy your only Son." In NBC's version, God is unambiguously caught up in violence. But that connection is not made in the Gospels or in the 1970s play. Jesus does not connect the cup of wrath to God. The cup that leads to his death is the cup of human wrath, as seen explicitly in the political machinations of Herod and Pilate. God's cup is for Jesus to remain nonviolent and work for justice. It was human wrath that led to Jesus death. It was divine love that resurrected Jesus.
---
Image: Screenshot from NBC on YouTube.
Stay in the loop! Like Teaching Nonviolent Atonement on Facebook!