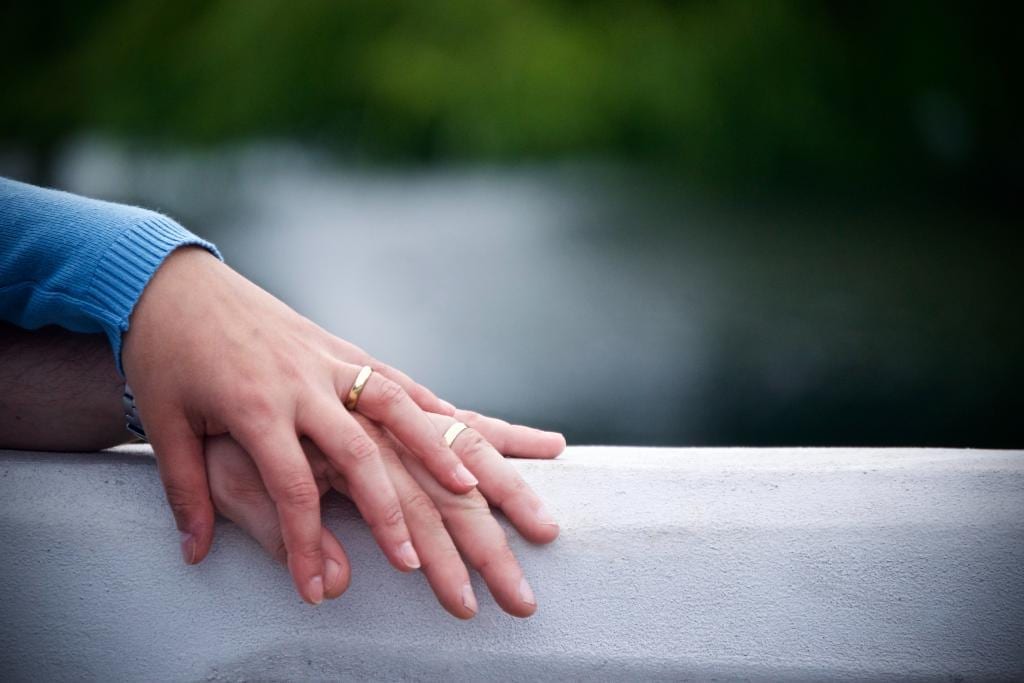 THE NOTION OF LOVE
"For one human being to love another; that is perhaps the most difficult of all our tasks, the ultimate, the last test and proof, the work for which all other work is but preparation. I hold this to be the highest task for a bond between two people: that each protects the solitude of the other. This is the miracle that happens every time to those who really love: the more they give, the more they possess." Rainer Maria Rilke, Letters to a Young Poet
The notion of love is conventionally and traditionally associated with god-like characteristics, self-transcendence, adoration, and ardent expressions of self-denial. Consumerist, cliché, and sentimental portrayals of human connection often surpass the human realism of love, in its diversity, its failures, its contradictions, and its ambivalence.
Human nature, the quest for truth, the endeavoring for happiness, and certainly the full extent of living through the experience, is affected to a certain degree by the notion of love. From the womb to the tomb, across historical and cultural divides, the instinct, urge, or need to love and be loved has been discerned; sometimes the discernment is clear and obvious, and sometimes it is disguised and hidden in different expressions of human conduct.
Consequently, questions in relation to the philosophy of love have left writers and philosophers across different disciplines in limbo; efforts have been made to describe and define love, to offer philosophies of love, and to illustrate the significance of love.
In various ways, love is a phenomenon shared by all human beings; we all have the desire to love and be loved. The beauty of this human sentiment is described in Raymond Carver`s poem, 'Late Fragment',
"And did you get what you wanted from this life, even so?

I did.

And what did you want?

To call myself beloved, to feel myself beloved on the earth."
On the other hand, people have had unique personal experiences of love that are sometimes impossible to be expressed in words. From a philosophical point of view, the notion of love brings many questions to light: Can love be defined as a rational and decisive commitment or an instinctive emotion? What does it mean to love? What is the connection between the love of others and self-love?
THE NOTION OF MATURE LOVE
Mature love is an act of benevolence that acknowledges the autonomy and freedom of the other and of self. In this regard, it fundamentally differs from the involuntary and passive phenomenon proposed by the expression 'falling in love'. Conversely, mature love is a challenging and ongoing activity as Erich Fromm puts it in his book, 'The Art of Loving',
"Love, experienced thus, is a constant challenge; it is not a resting place, but moving, growing, working together; even when there is harmony or conflict, joy or sadness, is secondary to the fundamental fact that two people experience themselves, rather than by fleeing from themselves. There is only one proof for the presence of love: the depth of the relationship, and the aliveness and strength in each person concerned; this is the fruit by which love is recognized."
Mature love involves a concern for and a dynamic commitment to the happiness of the one we love; and the foundation of this love are respect and knowledge, and care and responsibility. These foundation concepts raise a fundamentally diverse response than that which is usually associated with sentimental or romantic love expressions.
RESPECT AND KNOWLEDGE
"Respect means the concern that the other person should grow and unfold as he is. Respect, thus, implies the absence of exploitation. I want the loved person to grow and unfold for his own sake, and in his own ways, and not for the purpose of serving me. If I love the other person, I feel one with him or her, but with him as he is, not as I need him to be as an object for my use." – Erich Fromm
Respect gives the other person the platform to develop in their own way, to change if there is a need, and to be themselves. People who respect each other value each other`s needs and feelings. They listen to each other, they support and build each other up, they honor each other`s space and boundaries, they are open and honest with each other, they speak with kindness, and they make sacrifices for each other.
Respect is not only limited to one`s partner, the other partner has to respect his or herself as well. Self-respect is about accepting and being comfortable with yourself the way you are – when you love yourself in a positive way, it will be easy for you to love your partner and your partner will find it easy to love you.
One makes a crucial impact in the life of the other when his or her knowledge kindles the knowledge of the other person – a mystery that is beyond human understanding. Nonetheless, this is what shapes the thoughts of people and gives them all its direction, meaning, purpose, and value. It also gives human effort all of its direction, meaning, and purpose. The ignited knowledge gives short-term accomplishments long-lasting value. This is exactly what salvages relationships in the world.
The beginning and rise of knowledge flourishes in relationship. A person cannot be great on his or her own; their greatness prospers within the setting of a great human connection. The greatness of a person is nurtured by the magnitude of their relationships with the one they love. A healthy relationship with oneself also makes a person great within a relationship.
CARE AND RESPONSIBILITY
When one cares for the other it means that he or she is concerned with the well-being of the other; it includes a commitment with regard to labor, effort, and time. We care for those we value and love, and the care is driven by our readiness to be responsible and pay attention to the psychological, emotional, and physical needs of the individual whom we adore.
The genuine desire to protect and take care of the ones we love ties responsibility and love together. When we understand that our partners are our responsibility and that we are theirs, it means that we have to have their best interests at heart.
When we take up our responsibility in our relationships, we are devoting ourselves to love. When we devote ourselves to love, everyone becomes happy because there is nothing in life that is more fulfilling than that. A relationship in which both partners care about each other and take responsibility for one another is nourishing.
WHAT THE CHURCH TEACHES ABOUT LOVE
The Catechism of the Catholic Church teaches us that,
"God is Love and love is his first gift, containing all others. God's love has been poured into our hearts through the Holy Spirit who has been given to us." (CCC 733)
IN THE WORDS OF A SAINT
In his book titled 'Confessions', St. Augustine of Hippo wrote,
"What does love look like? It has the hands to help others. It has the feet to hasten to the poor and needy. It has eyes to see misery and want. It has the ears to hear the sighs and sorrows of men. That is what love looks like."