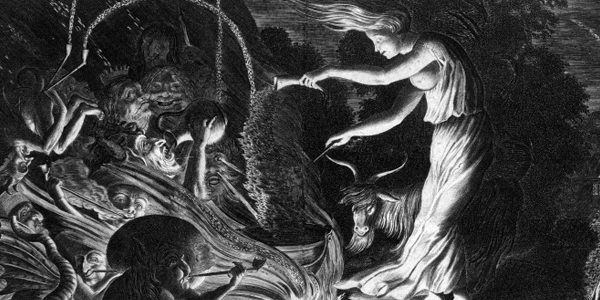 Well, in theory any way….we're almost sort of making a cauldron shape as we tour the country. STARTING IN 5 DAYS!!
This is one of those mornings where I'm questioning my relative sanity. I haven't camped at an outdoor event since Starwood in 2001. Six weeks away from the cats. But I'm going to be covering a lot of the US – giving lectures, doing Q&A, giving workshops on ritual movement, performing with The Mechanist & The Star Goddess.
So please check out the list below and see if I'm coming near you – and even if I'm not, please share the post so others can see it. The more successful this tour is, the more likely we'll be able to do it again, AND hit more places along the way. You can also leave comments below for suggestions for the next tour!
Minus a couple of stops where I'm waiting for event pages/final details, here is a complete list of locations and events I'll be hitting over the next 6 weeks. For the very latest, check out my website schedule here: http://lauratempestzakroff.com/schedule.html and you can also visit the "events" link on my Facebook Author page.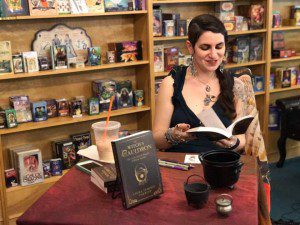 June 16th – Goddess Art Show & Book Signing at Gargoyles, Seattle, WA
June 17th – Boise, ID – Bella's Grove: Book Signing & Concert
June 18th – Salt Lake City, UT – Crone's Hollow: Book Signing & Workshop

June 19th –
Denver, CO – Sanctum Noir:
Book Signing, Workshop, & Concert
June 20th –
Omaha, NE – Next Millenium Books:
Book Signing & Concert
June 22nd-25th –
Pagan Spirit Gathering
– Featured Guest
June 25th –
St. Louis, MO – Amorticious Studio:
Sigil Workshop
June 26th –
St. Louis, MO – Pathways:
Book Signing/Talk
June 27th –
St. Louis, MO – Concert at
The Monocle
June 28th –
Tulsa, OK:
Ritual Movement Workshop
June 29th –
Austin, TX: Scarlet Woman Lodge:
Book Signing & Concert
June 30th –
Galveston, TX – The Witchery:
Book Signing
July 1st –
New Orleans, LA
– NOMM afternoon special event TBA
July 1st –
New Orleans, LA – Alombrados OTO:
Concert
July 2nd –
Nashville, TN –
Cabaret Noir
:
Workshop & Concert
July 3rd –
Cincinnati, OH – Lydia's on Ludlow – Aquarius Star:
Details TBA
July 4th –
Columbus, OH –
Magical Mayhem –
Workshop & Concert
July 5th –
Cleveland, OH – Goddess Elite:
Book Signing, Workshop, Concert
July 6th –
Philly, PA – Ritual Ritual
–
Workshop
July 10th –
Providence, RI:
Book Signing & Concert
July 11th –
Bedford, NH – Moth & Moon Studio:
Book Signing & Workshop
July 12th –
Salem, MA –
Events TBA at Enchanted and Artemisia Botanicals
July 13th –
Southington, CT – StellaLuna LCC:
Book Signing & Concert
July 14th –
Brooklyn, NY – Catland Books:
Book Signing, Workshop, & Concert
July 15th –
Camden, DE – Finding Avalon:
Book Signing & Concert
July 16th –
Georgetown, DE – The New Alexandrian Library:
Workshops
July 17th –
Greenville, NC – The Sojourner:
Book Signing, Workshop, & Concert
July 18th –
Durham, NC –
Everyday Magic:
Book Signing
July 18th –
Durham, NC –
Arcana:
Concert
July 19th –
Greenville, SC – Niad Studio:
Workshop
&
Concert
July 21th-July 23rd –
Atlanta, GA:
Presenter at
Mystic South
July 25th –
Chicago, IL – Life Force Arts:
Ritual Movement Workshop
July 26th –
Minneapolis, MN – Magus:
Book Signing, Workshop, Concert
July 28th –
Billings, MT – Barjon Books:
Book Signing & Workshop

July 29th –
Missoula, MT –
special event
August 4th-6th –
Many Gods West
, Olympia, WA