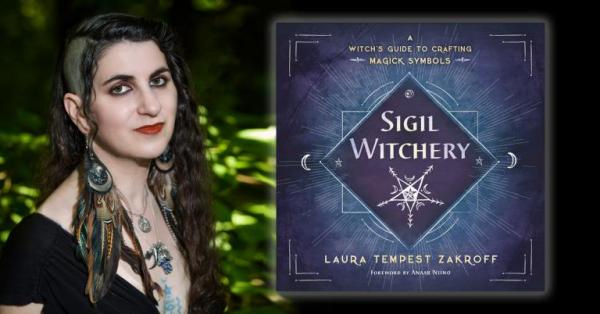 Well, here I go again. In a couple days, Nathaniel and I will be hitting the road, this time for nearly 2 months straight. I miss the cats already, but looking forward to seeing and meeting lots of folks. There are still a few dates on this list we're in the midst of booking. The best thing to do is to check my website schedule here, or my author page on Facebook for the latest details. Most stops involve a book signing and workshop event, though a few are performances and ritual dance-related events. The last two dates I'm meeting up with Jason Mankey to promote the release of the book we wrote together, The Witch's Altar!
September 21st – Hearth Sanctuary, Reno, NV
September 22nd – Utah Goddess Temple, Cedar City, UT
September 24th – Herbs & Arts, Denver, CO
September 25th – Aquarius Books, Kansas City, MO
September 26th – Visions, Springfield, IL
September 27th – 30th, Earth Warriors Festival, Clarksville, OH
October 1st – Sky People Tattoo, Asheville, NC
October 2nd – Raven & Crone, Asheville, NC
October 3rd – Craft & Conjure, Charlotte, NC
October 4th – The Sojourner Whole Earth Provisions, Greenville, NC
October 5th-6th – Beach Blanket Beledi, Nags Head, NC
October 8th – Crystals, Candles, & Cauldrons, Baltimore, MD
October 9th – Finding Avalon, Camden, DE
October 12th – The Robin's Nest, Bellingham, MA
October 13th – S.O.T.E.S., Providence, RI
October 14th – The Temple of Witchcraft, Salem, NH
October 15th – The Cauldron Black, Salem, MA
October 16th – Soul Journey, Butler, NJ
October 17th – Gavina's Magikal Door – Fredericksburg, VA
October 18th – Arcana – Durham, NC
October 19th – Niad, Greenville, SC
October 20th – Pagan Pride Day, Atlanta, GA
October 23rd – Florida Tribal Dance, Orlando, FL
October 24th – Avalon, Orlando, FL
October 25th – TBA
October 26th – Enchanted Earth, Dunedin, FL
October 27th – TBA
October 28th – Books, Beans, and Candles, Birmingham, AL
October 29th – The Witch Depot, Kenner, LA
October 30th – Alombrados OTO, New Orleans, LA
November 2nd – Thorn & Moon Metaphysical Market – Houston, TX
November 3rd – Scarlet Woman Lodge, Austin, TX
November 4th – Unlimited Thought, San Antonio, TX
November 5th – Indigo Mermaid LLC, Las Cruces, NM
November 6th – Celestial Rites, Tucson, AZ
November 7th – Fantasia Crystals, Phoenix, AZ
November 8th – Tree of Life, San Diego, CA
November 9th – The Green Man Store, North Hollywood, CA
November 10th – The Open Eye, Fresno, CA
November 11th – The Serpent's Kiss, Santa Cruz, CA
November 12th – Milk & Honey, Sebastopol, CA
Hope to see you at one of these stops!