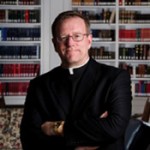 And what makes him great?
If I told you that would be cheating.
Make your best guess and then head on over to our Catholic landing page to find out who Barron is referencing by watching the second part of our three-part exclusive preview of Word on Fire's The New Evangelization.
You can find the first trailer here.