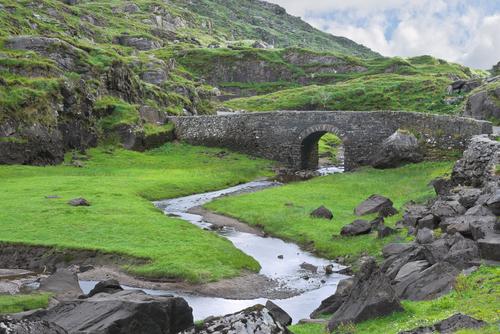 1) We gave you the Irish Soda Bread Recipe.
2) We gave you we gave you Joyce, Yeats and Oscar Wilde.
3) We gave you U2. Sorry that Bono can be such a blowhard sometimes, but you know…he's Irish.
4) We gave you Errol Flynn.
5) And Tom Selleck.
6) And John Wayne and Maureen O' Hara.
7) And Gene Kelly.
8) And the foundation upon which bluegrass and old-timey music were founded.
9) We gave you Daniel Day Lewis (hey, he carries an Irish passport). The only Mohegan who can say "Stay alive, no matter what occurs. I will find yew" with inflections that come straight out of Dublin.
10) We gave you der Bingle and "Too-rah-loo-rah-loo"
11) We gave you The Chieftains!
12) And…sigh…we gave you Michael Flatley. Sorry. If you want the fleet feet, you have to deal with the rest of 'im.
It's a mixed legacy. You get this out of it, though: