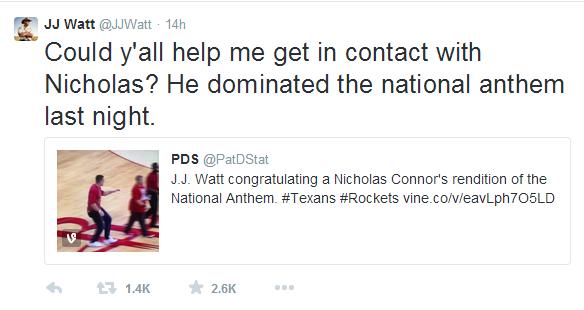 I know nothing at all about this child, except for two things. No, three.
1) He has a lithe vocal instrument of remarkable clarity, sweetness, and power.
2) His mother appears to know how to support without forgetting to be honest.
3) J. J. Watt was is very cool. And I don't actually know who he is.
Check out young Nicholas' performance of the National Anthem. That's a rare gift and a natural musicality, there.