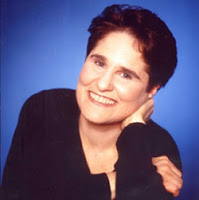 Debbie Friedman provided the Jewish soundtrack of most of my life. She wrote hundreds of songs that I sang (and once upon a time even prayed with) for decades. My children even learned the aleph-bet from her.
I first saw her in concert when I was a college student at the University of Texas. I last saw her at my own JCC on one of her several engagements with us.
Last night she died after many years battling multiple sclerosis. She will be missed.