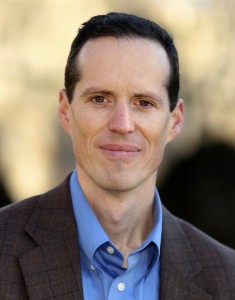 Tim Muldoon (Ph.D. Catholic Systematic Theology, Duquesne University) is a theologian, author, and professor, and serves in the Division of University Mission and Ministry at Boston College, where he edits the journal Integritas: Advancing the Mission of Catholic Higher Education, a publication of the Boston College Roundtable.
He is the author of seven books and editor of two others, in the areas of Ignatian spirituality, marriage and family, and Catholic theology. He has taught for some twenty years in Catholic higher education, having served as Chair of the Department of Religious Studies, Philosophy, and Theology at Mount Aloysius College (Cresson, PA) for eight years before moving to Boston College in 2005. For two years he was the inaugural director of the Church in the Twenty-first Century Center before assuming his current position. Prior to this blog, he wrote the "Culture at the Crossroads" column for Patheos.
He has taught courses in the Western cultural tradition in the Honors Program at Boston College, as well as courses in Ignatian spirituality in the Department of Theology. Currently he teaches a course entitled "Desire and Discernment," rooted in Ignatian spirituality, in the Capstone Program.
This blog is a commentary on trends in Catholic intellectual life, particularly those that influence teaching, learning, and research at Catholic colleges and universities.