Please note: This post contains affiliate links. You can read my full affiliate disclosure here.
Have you ever read A Christmas Carol by Charles Dickens? I'm not talking about seeing a movie version — have you ever read the classic Dickens novella?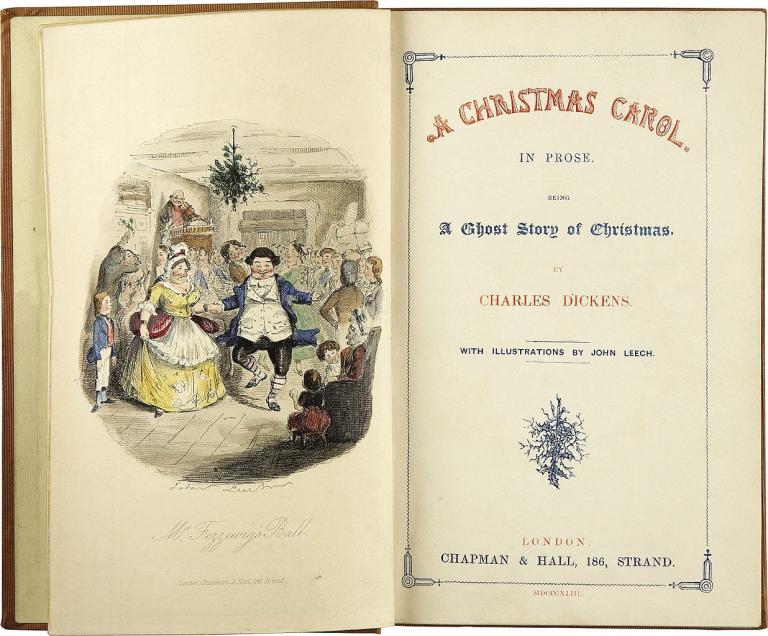 You haven't?
Or maybe you have and it's been a long time?
Regardless, do yourself a favor and give yourself the gift of A Christmas Carol this holiday season! It's a perennial favorite that never gets old or tiresome.
"But I am sure I have always thought of Christmas time, when it has come round—apart from the veneration due to its sacred name and origin, if anything belonging to it can be apart from that—as a good time; a kind, forgiving, charitable, pleasant time; the only time I know of, in the long calendar of the year, when men and women seem by one consent to open their shut-up hearts freely, and to think of people below them as if they really were fellow-passengers to the grave, and not another race of creatures bound on other journeys. And therefore, uncle, though it has never put a scrap of gold or silver in my pocket, I believe that it has done me good, and will do me good; and I say, God bless it!" — Scrooge's nephew, Fred
Here is version that is free on Kindle.
Here are several different text versions from Project Gutenberg.
There is a free, unabridged audiobook version here.
If dramatized readings (where different narrators play different parts) aren't your style, Librivox has several different solo readings. This is my favorite.
"Somehow he gets thoughtful, sitting by himself so much, and thinks the strangest things you ever heard. He told me, coming home, that he hoped the people saw him in the church, because he was a cripple, and it might be pleasant to them to remember upon Christmas Day, who made lame beggars walk, and blind men see." – Bob Cratchit
This is an abridged version of A Christmas Carol read by Sir Patrick Stewart. (It's also available on iTunes, which is where I bought my copy.)
He traveled around the country doing this as a one-man show at one time, so it's an excellent listening (and very reminiscent of the movie version that he starred in, which is my personal favorite). I just wish it wasn't abridged because the story in its entirety is so delightful.
Here is an audiobook version, unabridged, read by Tim Curry. I've never listened to it but it's on my wish list.
Whichever you choose, enjoy!
"And God bless us, every one!"– Tiny Tim