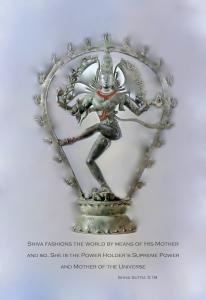 November 1977, I leave Amsterdam
My time in Amsterdam was up.
After one month living on a top floor apartment around the corner from the Van Gogh Museum, my Israeli hostess, Daniella returned to from her Spain vacation.
Early wintry frosts covered parks, gardens and open fields, steamy fog floated above canals. A shiver in the air, my impatient friends in London awaited my arrival.
With one last dinner with my Dutch angels, I sailed away on an overnight ferry from Amsterdam to the U.K.
Next Stop, London, England
In the early morning light, on the choppy waters of the North Sea, I didn't see bluebirds but was welcomed by the spectacular White Cliffs of Dover.
The Ferry docked, I disembarked, went through customs and followed the crowd to the train station.
I bought a second-class ticket, wandered around, bought a newspaper, found the platform and boarded the train.
While we traveled through the British countryside on this unusually bright and sunny day, I silently remembered the lyrics of "The Land of Hope & Glory."
Over-tired, overwhelmed and a bit unsettled, I arrived at a very busy, very noisy London train station. People coming and going. Black taxi cabs and luggage carts. Announcements over the loud speakers that made no sense.
I found a row of public pay phones and patiently waited my turn.
Finally, I rang up my friends, received directions and within minutes I was lost in the maze of London's massive underground stations.
Eventually I found my way to my temporary lodgings on the edge of Hampstead Heath. And over the next two years, flitted from the Heath to Finchley, Earlsfield, to Highgate until I settled down on my narrowboat, the "Enterprise 3" moored in Little Venice behind Paddington Station.
Wherever I lived, wherever I called home, I performed the same ritual.
I would rummage through my bags. Hungry for my lover, my fingers touched Edward MacCurdy's first edition of "THE NOTEBOOKS OF LEONARDO DA VINCI."
And then I placed my magical book on my worktable next to my paint box.
Getting Started In London
Through friends and connections and without much effort, I quickly sold my watercolor paintings.
Needing supplies, I ventured into the world of London's art shops.
Stores filled with old-fashioned antique furnishings. Wooden chests with stacks of long thin drawers filled with a vast selection of watercolor papers from around the world, each with its unique texture, weight, grade and quality.
Shop keepers wearing white cotton gloves as they carefully remove a sheet of fine paper.
Sable brushes, variety of paints, heaven on earth.
Invited to mount two solo exhibitions – "Women Art Alliance" in London and "Catskill Art Society, Sullivan County Museum" in upstate New York, I needed a job to make this happen.
Finding Work In London
Walking along Oxford Street on a foggy day in London Town, I stood in front of a temporary employment agency office. They were primarily seeking women with secretarial skills.
I entered, met a young British woman who seemed to be quite bored and lonely.
Upfront I explained that I'm an artist, need work and I don't have a work permit and oh yes, I'm a good typist.
Back in 1977, the world was still using manual typewriters.
The IBM Selectric 'bouncing ball' typewriter was becoming more popular in offices and could be considered 'hi-tech' for that era.
The young British blonde said, "Let's test you, I'm always in need of good typists."
I sat down in front of this beat-up old manual typewriter.
I rolled in three clean, white pages with carbon paper in between,, made myself comfortable and placed my fingers on the keys.
The young British blonde placed the examination text on the right side of the typewriter, rang a bell and in my usual style, I typed over 90 words per minute without mistakes.
Shocked, with her eyes rolling and her mouth wide open, the young British blonde regained her composure and said, "I'm hiring you. There's no need to worry about visas, I shall list you as a student and this way you won't need to pay any taxes."
And to this very day, I thank the late Ms. Anne Rosner, my typing teacher at Fallsburg Central High School who taught me with exacting discipline a skill that has never failed me.
During the next two months, I worked during the day, painted during the night and held two successful exhibitions.
Yet what tickled me the most was being accepted to the "Society of Women Artists" Open Exhibition at the Federation of British Artists, The Mall Galleries.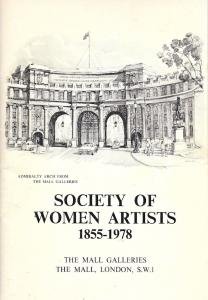 And a week later, as if to congratulate me, the Universe handed me a gift.
I received a ticket to attend a matinee of Prokofiev's "Romeo and Juliet Ballet," at the Royal Opera House, Covent Garden.
Choreography by Rudolf Nureyev, the master of ballet also performed the role of Romeo. The great ballerina Dame Margot Fonteyn, too old to perform the role of Juliet, was featured as Mother Capulet.
Nureyev's brilliant arrogance began from the very moment he came onto the stage. He entered with his back to the audience then turned around to a standing ovation.
And when Dame Margot the elegant, gentle, aging butterfly fluttered across the stage, the ecstatic audience erupted in delight.
Curtain call after curtain call, long stemmed red roses tossed onto the stage, it was a thrilling performance.
On the Road to Firenze there are many moments I remember during my years in London. Many highlights in my journey and many I shall continue to share.
TO BE CONTINUED….
THE WORLD OF PUBLISHING – ON THE ROAD TO FIRENZE – PART THREE