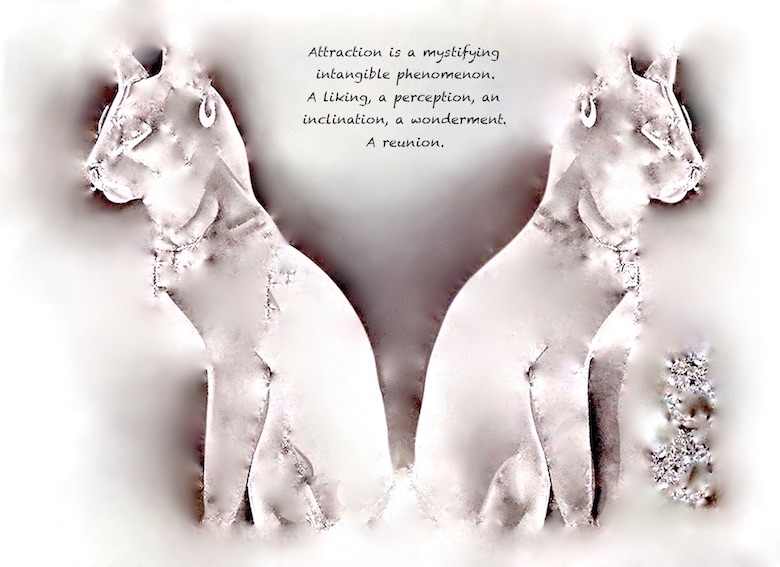 Previously on "The Commonality of Humanity," A Quick Recap
On a hot day in the autumn of 1972, while exploring Tel Aviv, I walked into a used bookstore. As if by magic I'm holding a first edition of Edward McCurdy's "The Notebooks Of Leonardo Da Vinci."
This book will be my companion for the next 16 years.
Having completed my mandatory army service, in September 1977 I leave Israel and fly out to the Netherlands.
After two weeks in a lovely village near Apeldoorn plus four glorious weeks in Amsterdam, I ferry off to the White Cliffs of Dover. I travel by train through the English country to meet London, my next destination.
Through the kindness of friends and strangers I find a place to hang my hat. I sell my watercolors, participate in juried competitions and mount two solo exhibitions.
I finance myself working for a 'Temp Agency' using my good ole reliable typing skills.
Telephones, Pay Phones, A Simpler World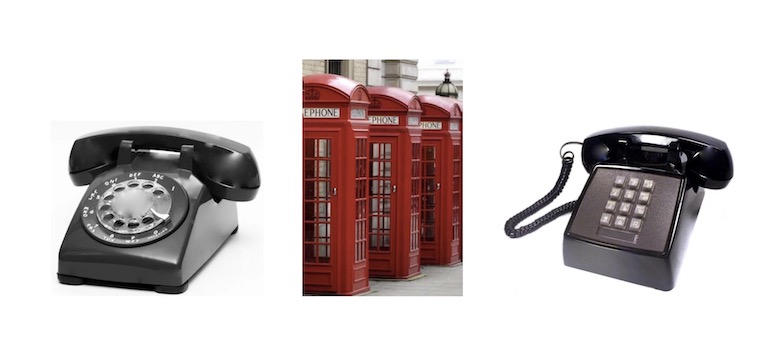 In 1977 there were no Cellphones, iPhones, WhatsApp, Text Messaging or Social Media.
Telephones then were 'rotary' or 'push-button.'
Iconic payphones lined the sidewalks, train stations, subway stations, gas stations, hotel lobbies and airports in cities around the world.
Yet in this seemingly primitive world of communication, telephones were buzzing between my hometown of Mountaindale, New York (population 400) and London.
My future – without my participation – would unfold like a deck of Tarot Cards laid out on a velvet covered table.
She Made Me An Offer I Couldn't Refuse                                                                                    
It happened one fine foggy day in London Town. The phone rang.
I answer it, "Hello"
"Hello, is this Judy?"
A bit puzzled hearing an unfamiliar American woman's voice, I answer, "Yes, this is Judy."
"You don't know me." She laughs, then continues, "Manny Schongut gave me your phone number."
In that split second, when time stands still, I was speechless.
Emanuel 'Manny' Schongut, is the very talented artist/illustrator uncle of one of my closest childhood friends from Mountaindale, New York (population 400).
Amelia Edwards introduces herself. She's one of three founders of a newly created publishing company, Walker Books.
The brainchild of Sebastian Walker – a production and sales genius in the world of children's books and international co-edition publishing – the startup (to use the vernacular) is in Sebastian's Islington residence.
Amelia  "We're in desperate need of a 'gofer.' Are you interested?"
The next day I travel by bus to Islington. As I enter Sebastian's beautiful home, I'm  asked to remove my shoes.
Walking on thick, plush, heavenly carpet, I enter the living room and walk past the large David Hockney portrait of Sebastian and his lover Donald hanging above the sofa.
Up two flights of stairs, I meet Amelia, who is also the art director and designer and Sebastian. And very soon they will be dazzled by my typing skills.
Chance of a lifetime, an offer I readily accept, I am now fully and illegally employed with a steady weekly cash flow.
Little Venice, Narrowboats, Cats and Gunnels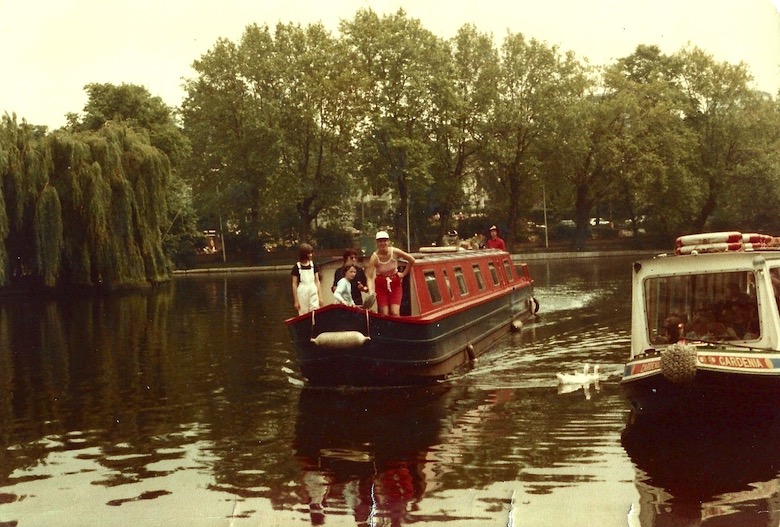 By 1979, Maggie Thatcher is in power. It will take some time – years in fact – before I receive my official work permit. However, with Sebastian's kind help, I obtain a mortgage from Nat West to purchase a 60 foot holiday narrowboat.
Moored in Little Venice, it takes several months to completely refurbish the interior. I now have a very comfortable houseboat.
Each day begins with ducks quacking as they paddle their way past by my windows.
Two cats who adopted me – Harrod and his mother Biddy McGee – love to run and slide along the gunnels of the boat. Yet miraculously they never fall into the canal.
Hot cup of coffee and breakfast is shared with Terry Wogan, my favorite early morning radio host.
My every week day ritual continues.
I lock up my boat and walk along the path past Richard Branson's 'The Virgo," a very handsome, immaculately kept, antique narrowboat.
Painted dark green, to this very day I am convinced Sir Richard hired tiny little elves who as the world sleeps, come out late at night to polish the brass ornaments and fittings.
In his honor every morning I would sing, "He polished up that handle so carefully, that now he is the ruler of the Queen's Navy." (Thank you Gilbert & Sullivan).
With the first series of children's books a huge success, Walker Books quickly needed more space. Up two flights of open-air ironwork staircases, Hanway House, Hanway Place was our new home.
Located on the corner of Oxford Street and Tottenham Court Road, we were truly in the heartbeat of London.
 Life at Walker Books was rich and creative. No longer just a 'gofer,' I was Sebastian's assistant, overseeing his correspondence, contracts with foreign publishers and international book clubs.
Yet, what I enjoyed the most was working alongside Amelia. She was the greatest mentor I could have ever imagined or wished for in the world of  design, art direction and publishing.
How grateful I was, how grateful I am, when she took me under her wing.
Homage To Amelia Edwards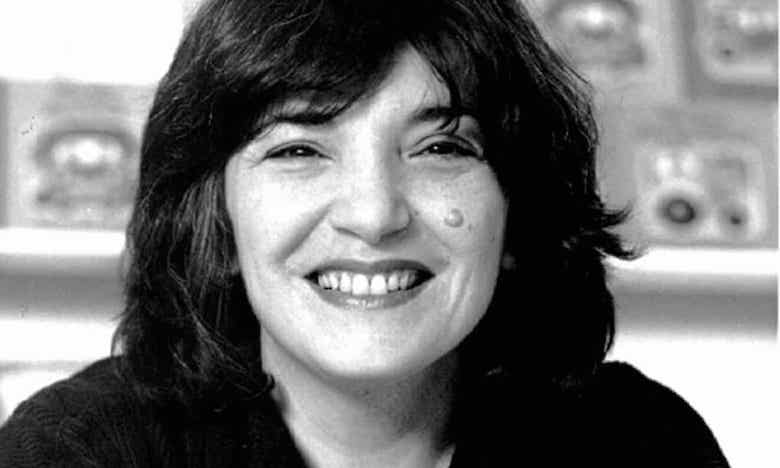 Born in Brooklyn on the 28th of March, 1940, Amelia Santaromita was very New York American Italian. In the late 1960s, she was a designer at the American Book Company. While on vacation in London, Amelia met Dan Edwards.
They fell in love.
Amelia remained in London.
She joined the Marshall Cavendish Publishing Company where her career skyrocketed as did her marriage to Dan.
Throughout her years before, during and after retirement from Walker Books, Amelia encouraged and inspired generations of artists, illustrators, designers, editors and writers.
Revered for her talent and her patience, when a problem arose, she found solutions.
Not only devoted to her staff and contributors, Amelia's passion for perfection was contagious. Her robust New York humor and 'joie de vie' was irresistible.
During those early years of Walker Books, long before computerization, Amelia taught me the method of carefully cutting and pasting copy (text) onto grids that were taped onto light boxes.
She enjoyed my company as much as I enjoyed hers. I enjoyed her New York humor as much as she enjoyed mine. And we appreciated our shared enthusiasm.
It wasn't unusual for Amelia to ask me to stay late and help her finish setting up copy. I learned, she laughed through many painstaking hours of sitting hunched over light boxes.
And on one evening Amelia shared the news that I was invited to attend the Bologna Children's Book Fair.
I was overjoyed.
Then she said, somewhat spontaneously,  "After the fair, why don't we take a week off and go to Firenze?"
To Be Continued…On The Road To Firenze, We're Getting Closer