… Pretty. Pretty. Pretty.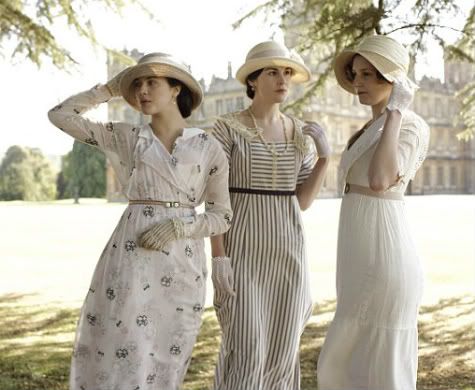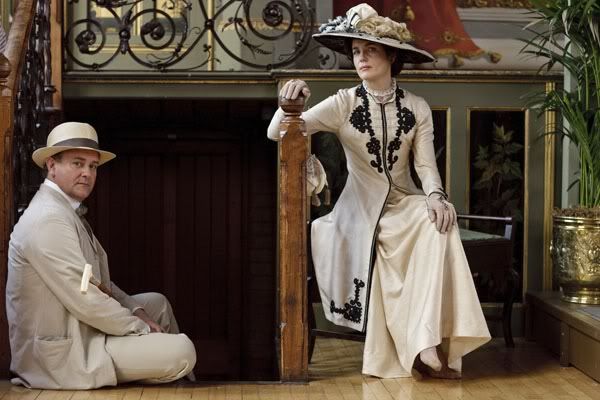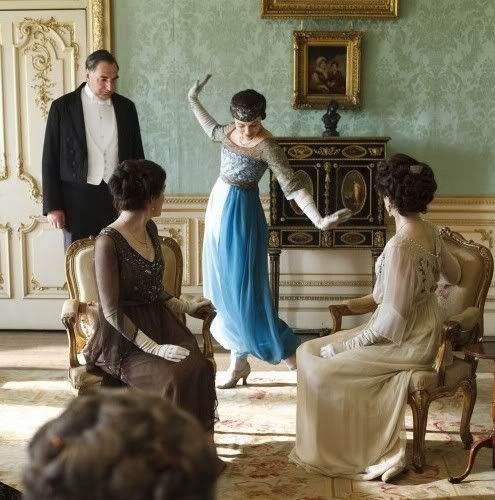 I would love to dress like that all time. Well, maybe not all the time. I suppose it would be terribly impracticable. However, everyone dressed like that at one time and it was practical enough then. They certainly are pretty dresses and it seems because of the show Downton Abbey women may be taking an interest in more feminine fashions now.
There is one particular lady who has been dressing like this for years. It's an interesting enough article and she has some very insightful things to say; " Jeans? Never. To me they represent everything that is wrong with modern society. Everything is too casual these days. There is casual sex, casual talk. Everything is disposable — from microwave meals to morals. It's all gone to pot really."
I think she's on to something. I've written before how I hate casual clothing, more specifically, clothing that isn't age appropriate. I've seen grandmothers dressing like their teenage granddaughters. I've seen men in their 40's dressed like hispters with faux hawks. It's the worst case of arrested development.
Everyone keeps saying that clothes aren't important, it matters instead what's on the inside. This is the same nonsense you hear in justification of wearing tube tops and ripped jeans to mass.
Listen, it's simply not true. Outward appearances have dramatic influence internally and effect they way we behave. Ask anyone whose job requires they wear a uniform. Heck, there is even a noticeable difference in my son's demeanor when he puts on his Scout uniform. He becomes all "Yes m'am" and "Hello elderly gentleman, may I escort you across the street?"
When we have on our best clothes we act more cordially and proper because we look the part. You can call it putting on airs but do we really need to behave casually all the time? Having it all "hang out" just shows a lack of maturity and an inability to adjust your demeanor to certain social situations.
So I decided to have a little experiment with myself. For one month I plan to not wear jeans or pants. I want to dress like a woman and see what changes I notice in people's attitude toward me and see if there are any changes in my own demeanor. I mean , it's one thing to talk about the notions of proper dress while I sit here and blog in tattered sweats and quite another thing all together to put those notions into practice.
I've been thinking about doing something like this for some time. It started in Rome when I met a lovely lady who told me she simply decide one day to throw out her trousers and wears skirts instead. She stated she saw no need to dress like a man. The issue wasn't modesty but more about femininity, at least that was the impression I got and I was so taken aback I didn't think to ask her more about it.
It's getting late and I want to post more, but I do want to stress this little experiment of mine isn't really about modesty. I don't think pants are immodest and wearing a skirt doesn't automatically make you modest either — think miniskirts. This is more about dressing like a grown up and in a more womanly fashion… and having an excuse to shop.