… While I hold that the devotion itself is a wonderful and good thing, it must be said that I have no love for the image. Specifically, the effeminate Hyla-influenced Divine Mercy image affectionately coined "Laser Jesus" by Digi and I.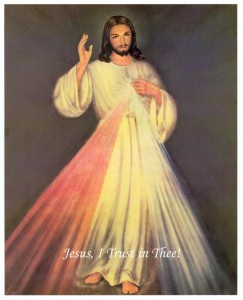 Pew! Pew! Pew!
If I wanted my Jesus purty, I prefer he look more like Sam Beam.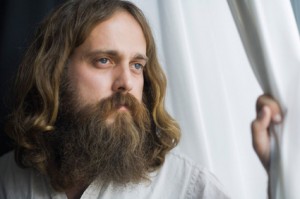 My personal preference is this image…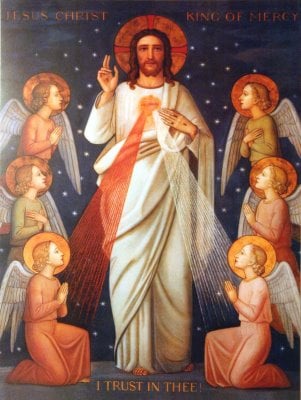 At least here Jesus looks more closely like the original Divine Mercy image created for St. Faustina by Eugene Kazimierowski – minus the angels.
I'm not the only one not feeling the Hyla Divine Mercy. Steven Greydanus writes;
"We've never liked the Divine Mercy images you see on most holy cards and website — the ones based on the 1943 painting by Adolf Hyla, with Jesus tilting his head to one side and making good eye contact with the viewer. To our eyes this Jesus looks too much like the mild, slightly effeminate, northern European Jesus of too much sentimental Protestant devotional art — something that, as converts, we're more than slightly allergic to."
Yes, I'm severely allergic.
Shitty Jesus Art has been known to throw me into anaphylactic shock
.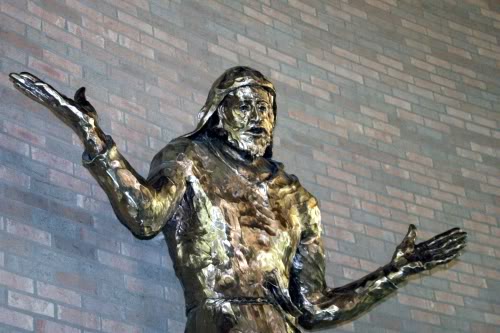 Or maybe my aversion to the Divine Mercy image is because it's got that spooky and nefarious triangle shape that always points to Satan. From the link;
"The IMAGE OF DIVINE MERCY is not just another cheap Catholic image, this one is truly special, this is an image of someone who will deceive a lot of people in the future. Maybe it's of the future Antichrist, or maybe of someone else, but we know that this painting was done to deceive in a big way. The illuminati pyramid is abundantly clear in the Catholic image of DIVINE MERCY. Satan is the god of this world according to 2nd Corinthians 4:4, and believe it or not, he controls most of the religions of this world."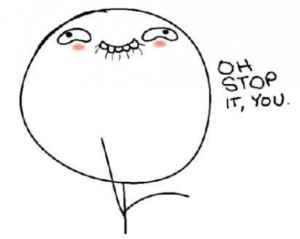 Silliness aside…
What are your thoughts regarding the image?