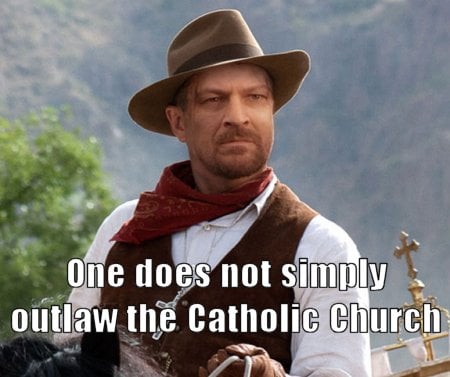 H/T Ian, my good man.
Not to be outdone, Mrs. Digital Hairshirt offers…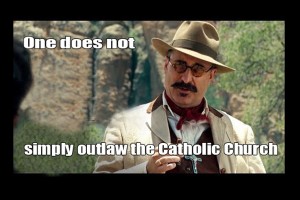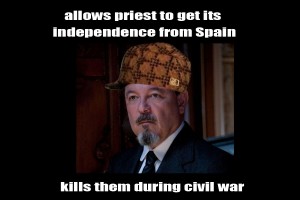 And to follow up with opening weekend;
For Greater Glory earned more than $1.8 million on only 757 screens over its opening weekend – good enough for the No. 10 spot in overall box office for all films in release. And it finished at No. 5 in per-screen average among the top 10. [source]
Did you read that; it earned the number 10 spot and only showed on 757 screens. For a film to receive no Hollywood support and promotion but still do so well it's opening weekend is no small feat. It would not be an exaggeration to say this is nothing short of miraculous. I know that it is only showing on two screens in Charlotte at two separate theaters. If this movie is not showing at a theater in your city call the managers of the theaters and request it! Remind them it made the Top 10 spot on it's opening weekend. Reassure them they will make money, and then pray more movie cinemas pick up this film so it can be made readily available for the public.