… No, I'm not engaged. But so what. I want to talk about wedding dresses. One time a friend of mine and I bought big ugly cubic zirconia rings and pretended to be engaged just to be able to try on the dresses. We made an appointment at a local bridal shop and had a blast drinking champagne and talking about our dashing fiancées, Charles and Sebastian *wink wink*, with the sales clerk.
I've always wanted to go to one of those super sales at David's Bridal and buy a $99 wedding dress, you know, just to have. Every girl needs a nice little frock to wear about the house, scrubbing pots and doing laundry. Imagine how much more glamorous it would make even the simplest of chores.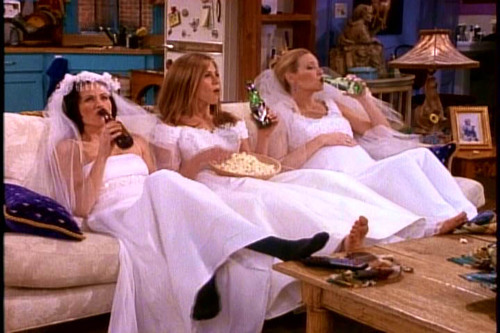 ***
Have you ever been to confession and gone into to church at the tail end of a wedding and the wedding party was still hanging about getting their photos taken? Then you know of which I speak. Good Lord, what happened to the Wedding Dress?! If I were Queen of the Land I would outlaw strapless wedding gowns, backless wedding gowns, and cleavage baring gowns. If I were Pope of the Land I would decree that no priest could wed a couple where the bride was showing her breasts.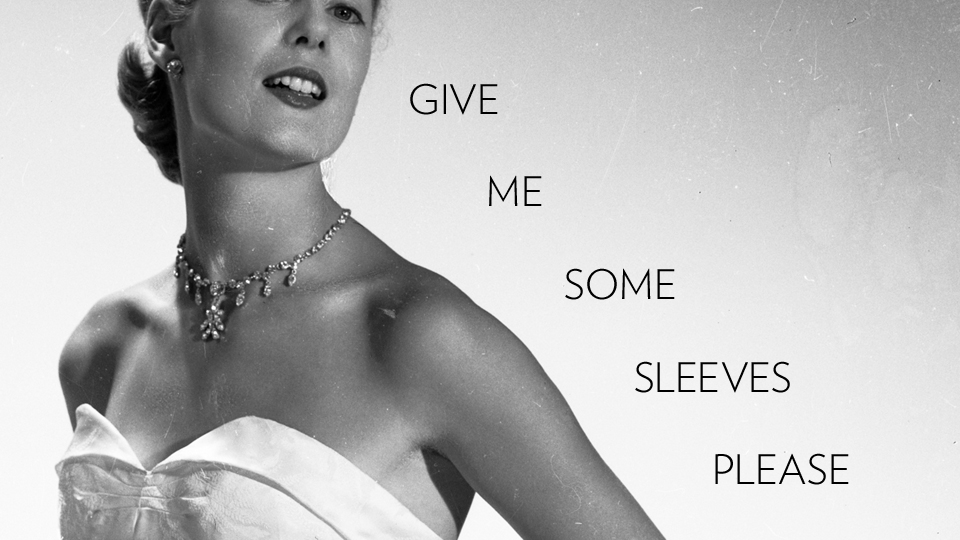 ***
I'm addicted to Say Yes to the Dress. Actually, I'm addicted to mocking the whorish ensembles those women chose. I watch that show sitting on my couch eating cereal for dinner with a side of box-o-wine, un-judged by a husband.
***
I've given a great deal of thought to the wedding dress I would wear, should I find a man willing and brave enough. It would be flowing, with shoulders and breasts covered. And not white, cause who are we kidding. I would wear long gloves and this fascinator.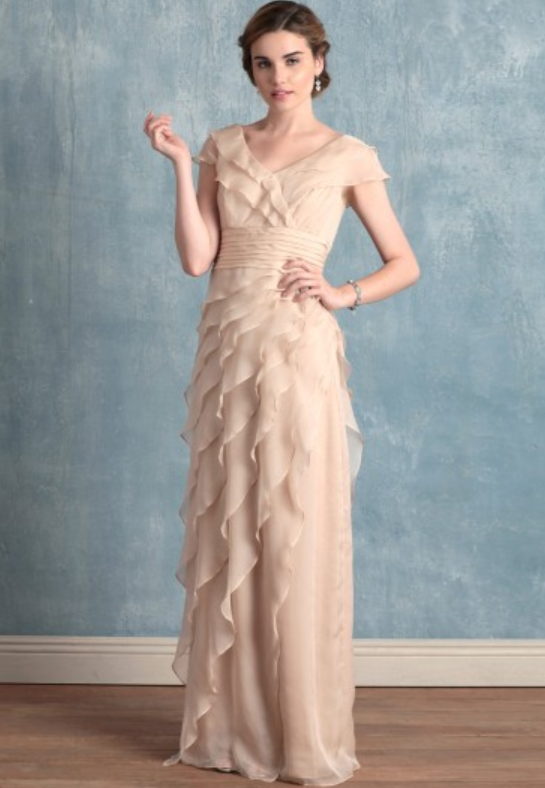 And if I never get married I can sit around the house in it and watch episodes of Downton Abbey. Win win.
Related Link: Diary of a Vintage Girl has a Vintage Wedding.