… Dear men, I am about to blather on. Please divert your attentions elsewhere. Here's a start… How to dress a deer.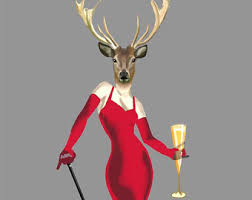 OK, ladies, now that we have the place all to ourselves, let's talk about makeup and get all girly. I'm always excited when I find new products that actually do what they advertise because then I can justify the splurge. First let me start off by telling you about this wonderful face spackle, L'Oreal Revitalift Miracle Blur instant skin smoother. It does what it says it does, make pores look smaller and smooths out fine lines and wrinkles.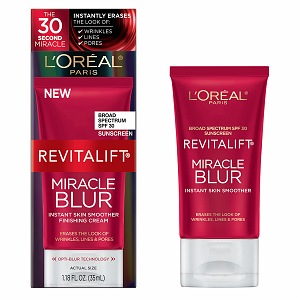 It's kind of thick so apply lightly and sparingly. It also helps to wait a bit before putting a concealer or foundation on top. I still use my BB Cream, but this gives you face a nice smooth palette for your makeup to work with. I'm starting to get those crinkly little lines in the corner of my eyes. This stuff really minimizes their appearance.
Another favorite thing I've discovered are these eye shadow sticks that are so popular right now. They make blending and the smokey eye fool proof.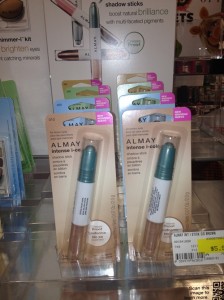 L'Oreal and Revlon both have their own versions. I tried the Revlon one first because it was cheapest but shadow was too creamy and creased in my eye. L'Oreal was much better, but the color is more intense where Almay is more sheer. I wear the Almay brand to work and during the day because it's a more subtle blend. L'Oreal I save for the evenings when I want a good smokey eye. The reason I gave the eye stick a try was in winter the lack of humidity makes my eyes very watery. Conventional powder shadows would smear away by the time I made it into work and I was constantly reapplying. With the shadow sticks my eyes can tear up all they want and this stuff won't come off. Nouveau Cheap offers a thorough product review.
So if you looking for a little pampering this Valentine's day, treat yourself. And remember… the half priced chocolate on Saturday.