… Wonderful men, I have not forgotten you. Please refer to this link while I blather on below.
The newest thing in beauty creams is something called BB Cream. BB Cream is a blemish balm, hence the B.B. name. It's a multipurpose cream that is supposed to even skin tone, hydrate, provide sunblock protection, work as a primer and replace the need for heavy foundations. Essentially it's purpose is to make you look ten years younger and heavily airbrushed. Once a combination cream only available in East and Southeast Asia, several Western cosmetic companies now manufacture a BB Cream.
For less costly versions you might be interested in Garnier and Maybelline. Garnier's BB Cream is $12.99 for 2.5 ounces while Maybelline is $8.99 for 1 ounce. I did the math and went with the Garnier brand available at drugstores.
On their website they have an image of woman with BB Cream on half her face to show the contrast but honestly, I didn't think her skin was in that bad of shape to start with. So I offer you Garnier's BB Cream on half of my freckled, ruddy complexioned face. Yes. Below is a picture of me with no makeup on. The horror!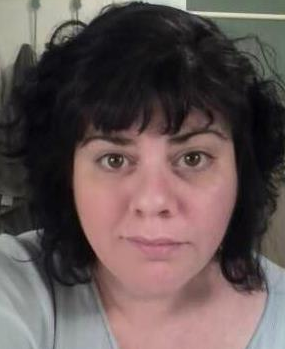 On the left side of my face you can clearly see a more even complexion. The redness is toned down, the darker under eye area is less pronounced and overall the appearances is clearer and smoother. This result was instantly on the first application. I immediately dubbed BB Cream as "airbrush in can".
I waited a week before doing this full review because I wanted to be able to report any pore clogging, break outs, and oily skin effects that might appear after repeated use. I am happy to report there are none. The cream is thick but if you are used to applying sunblock on your face or daily moisturizer it shouldn't feel any heavier than usual. In fact, because I've managed to cut out the need for blemish concealer, under eye cover up and foundation my face feels lighter. Oh, and getting ready in the morning is a much quicker ordeal now that I don't have to glop all that junk on my face.
The cherry of top of the whole thing is the fact that BB Cream comes in 2 shades because it's a tinted cream designed to blend in with your own skin tone; Light/Medium and Medium/Dark. Have you ever stood in front of a makeup display while trying to decide if your Pale Ivory, Natural Cream, Light Bisque, Nude, or Alabaster?
I'm happy to report that BB Cream gets the Crescat stamp of approval because it's the lazy's girl miracle cream.