… Can you imagine hearing those words. Spoken in lieu of a homily. Delivered by a Muslim. During the liturgy of mass.
Jesus was a prophet equal to Mohammed.
Would you have been able to contain your rage?
From a Q & A answered by Legionary of Christ Father Edward McNamara, professor of liturgy and dean of theology at the Regina Apostolorum university.
Rome, June 24, 2014 (Zenit.org)
Q:

During our sacred liturgy on Pentecost Sunday, in place of the homily, two leaders from the local mosque were invited to "join us in prayer in light of the example given by our Holy Father."

The first gentleman shared his views on God and how we are all searching for peace and how it can be found only in God. He explained that Muslims believe in the same God as Christians and that they too believe that "Jesus was a prophet, like the great Mohammed."

The second gentleman proceeded to read various selections from the Quran in English and then sung those same verses in Arabic. He read several passages about Mary as well.

At the end of their "prayers for peace," the woman who introduced them explained to the congregation, and I quote, that "Our Muslim brothers would now be leaving the Liturgy of the Word as we prepare to recite the Creed which further isolates us from them."

I do not take issue with Muslims being invited and present at our holy Mass as observers.

My question is, was this a grave offense to have them speak in place of the homily, read from the Quran, and state (several times) that they too "believe that Jesus was a great prophet"?

I personally felt a prisoner in my own house and felt ashamed because I did not have the courage of the early martyrs to stand and say, "Jesus was not JUST a prophet but the Son of GOD." I was horrified to hear our Creed be referred to in our own house as a point of "isolation."

I feel our Creed is not a point of isolation, but truth that should not be apologized for, just because we have visitors from another faith with us.

Am I overreacting?

— H.C., Orlando, Florida
I wouldn't even consider this an overreaction to the event…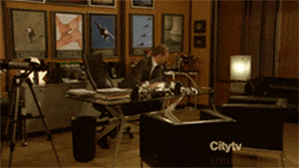 And Fr. McNamara's reply,
A:

While our Holy Father has gone to great lengths to promote mutual understanding and acceptance among people of different faiths, he, like his predecessors, has made every effort to avoid any religious syncretism, and I do not recall any incidence where non-Christian prayers were introduced into a Christian liturgical act of worship, much less into a Mass.

Therefore, first of all I think calling on Pope Francis' example for this act is simply incorrect.

Second, I do not believe that the Muslim gentlemen involved in this episode would ever think of inviting a Christian minister to Friday prayers to tell his fellow Muslims that Christians believe that Jesus is the Son of God and God's definitive revelation to man. In saying this I am not criticizing the Muslims for lack of reciprocity but would simply say that this would be perfectly coherent from a Muslim point of view, since allowing the Christian to say so would be tantamount to denying the central tenet of Islam itself.

…

To put it plainly: Although there can and should be mutual respect and peace between them, from the standpoint of religious beliefs, Islam and Christianity are incompatible religions. There are indeed some shared values and common points of religious practice, but both religions hold as absolute truths tenets that are mutually exclusive. We can agree to disagree in a friendly manner but must accept that there can be no common ground in the matter of central religious beliefs.
Islam and Christianity are incompatible religions.
And while we on the topic of any ole body giving a homily…
Redemptionis Sacramentum says:
"64. The homily, which is given in the course of the celebration of Holy Mass and is a part of the Liturgy itself, 'should ordinarily be given by the Priest celebrant himself. He may entrust it to a concelebrating Priest or occasionally, according to circumstances, to a Deacon, but never to a layperson. In particular cases and for a just cause, the homily may even be given by a Bishop or a Priest who is present at the celebration but cannot concelebrate.'
The homily is meant for the priest to reflect back on the Gospel readings, not for lay people to promote the church bizarre or Sister's fundraiser. It's not announcement time or ecumenical interfaith dialogue time.
And most certainly it's not for a member of a faith that has consistently opposed and tortured Christians throughout the world to deny the Divinity of Christ!