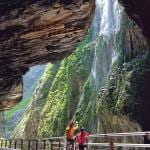 All of us want to be the hero!
That's what I was doing when I tried to plan out my vacation to Taiwan. All of my expectation were changed when I crashed the scooter and feared I ruined the whole trip. But, that crash led us to other adventures and eventually, to the Tea Shop where I met the man with no name.
I hoped I could control this part of the excursion also, but the tea shop owner had other plans. The night in the tea shop is still one of the top 5 events of my life. I'll invite you into the adventure, the same way he did to me:
Sit down, have a cup of tea…let's talk!
I don't know if Covid has kept you from going on vacations, especially overseas. I invite you to get lost in my adventure that wasn't anything like I planned. I think you will find the lessons I learned there can change your normal life to an adventure. The truth I learned in a place I didn't expect has changed my life.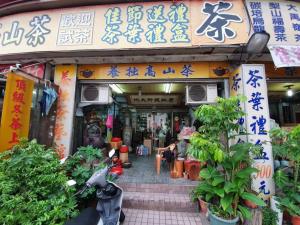 Be the Hero of Your Story. Let the Tea Shop Be Your Guide! You are welcome here!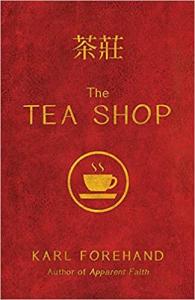 Karl Forehand is a former pastor, podcaster, and award-winning author. His books include Apparent Faith: What Fatherhood Taught Me About the Father's Heart and the soon-to-be released Tea Shop. He is the creator of The Desert Sanctuary and Too Many Podcasters podcasts. He is married to his wife Laura of 32 years and has one dog named Winston. His three children are grown and are beginning to multiply!