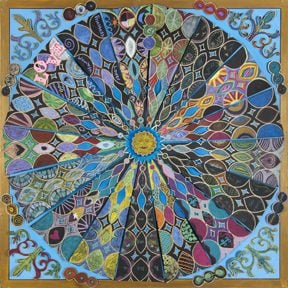 Women of Spirit an Faith  exists to invite the many brilliant threads of feminine spiritual leadership into relationship and to support emerging patterns for transformation.
Our Earth is in crisis and it seems that many are looking to women to heal the planet and to foster the flourishing of our human family. Before women can step into our full potential as leaders and guides in this moment:
We must individually reconnect with our deepest wisdom and with our spiritual roots;
We must collectively heal the many dimensions of separation that keep us fragmented and ineffective as agents of social change; and
We must globally reclaim our rightful place as spiritual leaders in service of a balanced and compassionate new paradigm.
Women of Spirit and Faith is committed to:
Strengthen and nurture the leadership capacities of women of spirit and faith for the sake of the human community
Encourage collaboration and understanding among women's organizations and networks
Create an environment of trust, inviting women's voices to be heard, telling and witnessing each other's stories, respecting each other's spiritual perspectives
Offer multiple opportunities to explore potent questions about the current state of women's spiritual leadership, thus redefining leadership and power in light of a new paradigm.
Practice and model a feminine way, creating a structure based upon shared leadership, collaborative practices, circle processes, deep listening, mindfulness and compassionate action
Allow space for the emergence of divine guidance and collective wisdom.
Our new website is an excellent place to begin to explore all of our exciting projects, including our book, Women, Spirituality and Transformative Leadership: Where Grace Meets Power, the Young Leaders Council, WSF Canada, our local women's circles, and our new Alchemy Project.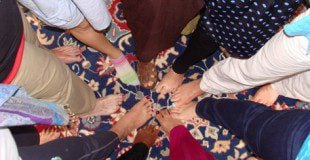 WSF welcomes you, and all women of spirit and faith, as partners.
Also…over the next few weeks we will be using this blog to put up some of our videos. Each video introduces you to one of our remarkable women. The women come from different perspectives – spiritual, religious, feminist, indigenous – but share a common commitment to the values of WSF.
Stay tuned!
Women of Spirit and Faith