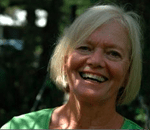 I have a dream that we in the United States will ensure that we include spiritual development of children and adults in our schools, churches, community centers and in the media. I would like to see experiential learning programs that are interactive, co-creative and spiritual grow global citizens. It is great to be an American, and it is an ever greater and higher calling to be a global citizen.
Let's teach that the power of love is what the world needs now instead of power-over and it is love that is the Miracle Grow for each person's development. Children and adults will learn on a deep level that they are loved by Mother Father God and what ever they do that unconditional love is always with them. Using role play and other creative arts they grow into their magnificence nurtured by a loving community with no one left behind.
The programs teach whole systems theory and each person is an integral part of the greater Earth family. Each child and adult is taught how to be in harmony with the local/ global eco-systems that give life and nurture us. The example of how trees give us oxygen that we breathe in to live and we breathe out carbon dioxide that gives them life becomes the foundation for a new economy of giving and receiving. A new story of giving to nature instead of exploitation forms new thinking and behaviors that lead to there being enough for everyone to live well.
The Universe Story is taught so we see our selves as part of the 14 billion years of history, the big bang that created the stars, sun, moon, Earth all in perfect alignment for humans to be given life. The new story based on the Universe Story would be taught through ancient stories, science, chants, prayers, ceremony, science, art, videos, music, modern stories, dreams and sacred movement.
All programs would give children and adults a strong sense of being care-takers of creation. The ecological, economic and social crises would be the focus for developing creative solutions inspiring full participation, cooperation and partnerships. Intellectual, emotional, social and spiritual intelligence would be carefully taught transforming all that has separated us. We would become global citizens working together for the betterment of our planet with special interest no longer controlling our political, economic and social systems.
All would become leaders no matter the age through prayers, meditation, visioning, stories, art, eco-activities of reuse, recycle, repair, organic gardening, eating and living healthy, health, science, spiritual practices and loving our neighbor as we love ourselves. We learn to respect one another's differences of skin color, race, culture and sexual orientation. We teach compassion, collaboration, cooperation and how to form partnerships.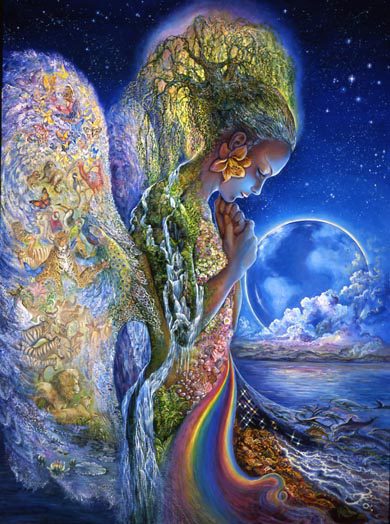 We teach zero tolerance for all forms of violence asking all to do so by starting with ourselves. We teach peace and cooperation starting with ourselves. We teach God is love and we are loved and have the capacity to love all creation. We see the Divine in a sunrise, hear the Divine in the wind, feel the Divine when embraced by loved ones, smell the Divine in flowers, touch the Divine when holding a baby kitten, know the Divine in ourselves and one another. Religious teachings from all religions related to God's love would be shared so to understand the common thread that unites us and that we are one. God as Mother and Father is taught in all religions bringing balance to the feminine and masculine energies so greatly needed for healthy communities.
Circle technology is taught transforming hierarchies and the destructive ranking of diversity into a greater understanding of our interconnectedness and interdependencies. The egalitarian structures of circle brings true democracy and unlimited creativity and productivity for the greater good. Classrooms, meetings and events are arranged in circles and the sacred of all matter is honored.
Good communications skills are taught and hurtful words and actions not acceptable. Children, youth and adults are taught to use win/win communications and to manage their anger. Respect, compassion and the art of listening are taught including learning to listen and learn from nature. The Golden Rule of do onto others as you would have them do onto you is lived out and when there is a problem it is talked through.
Creativity is nurtured and thinking out of the box rewarded. Everyone is nurtured by love and supported to be their best creative and loving selves. Everyone fully participates and is respected as both teachers and learners no matter the age. Everyone is listened to and honored for their contributions. The collective wisdom is gathered and used for a living curriculum that continues to grow and change based on what works in providing the best spiritual development for children and adults.
Namaste!!!
Ann
Ann Smith is Co-Founder and Director of Circle Connections