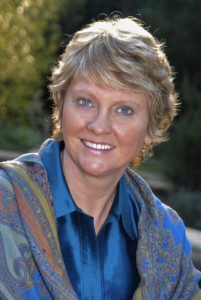 The first time I heard the words 'Reclaiming the Heart of our Humanity', they took my breath away. Alison Fast, one of the young leaders in our Women of Spirit and Faith community, called to tell me she felt inspired to suggest these words as the theme of the 2015 Parliament of the World's Religions. I gasped, that sharp intake of breath that occurs when my heart and my head simultaneously recognize I am in the presence of something powerful and transformative. I began immediately to carry the phrase in my heart, to use it as a daily guide for reflection and meditation, to explore and experience it as a divine assignment.   I began to live with the questions that arose, questions that were both intimately personal and powerfully global: When – and how – did humanity lose its heart? Where had I left the pieces of my own heart along the way?  What are the first steps to reclaiming our heart?  What does that look like for me? How do I contribute to this divine assignment through my own spiritual practice, daily living and sacred activism?  How might the Parliament stimulate and nurture the heart potential of humanity?  How would the world change if we were collectively successful?
Since the Parliament announced it chose this theme for its global gathering in Salt Lake City, I've had many conversations about 'Reclaiming the Heart of our Humanity.  I've observed these words often cause that sharp intake of breath when people hear them for the first time and I've had the opportunity to listen to the wisdom already being stirred up by them.  I've noticed that in order to fully show up for this conversation, we need to come as spiritual grown-ups — with the ability to tolerate ambiguity, embrace the unknown and surrender to paradox.  We are being required to tell the truth … and absorb the blows of being at the receiving end of truth-telling.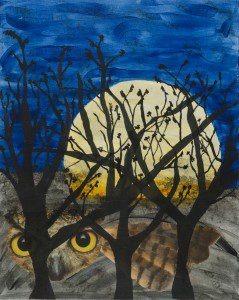 This divine assignment is asking me to feel things I don't want to feel. I've been aware of my deep grief about the current state of our humanity – about the continuing devastation to our Earth and the violence we perpetrate upon one another and the greed, fear and hatred that seem to fuel it all.  I feel my own fear rise up like bile in my throat with news of each new natural or man-made catastrophe.  Is it too late to stop climate change and the resulting Earth changes? Will terror win out over hope? Somehow I need to fully allow my grief and fear – and just as fully hold onto my faith that humanity will wake up and reclaim its heart in time to make a difference.
I know I can't do this difficult dance on my own; I need the love and wisdom and support of my community – especially the women who have journeyed with me for the past dozen years. The work of Reclaiming the Heart of Our Humanity requires that we humans develop a new set of skills – integration, collaboration, compassion, vulnerability, listening, empathy, intuition – often associated  with the right brain and with feminine principles. I've been awed to see those skills at work in the women I know. Women can help lead humanity into this unfamiliar territory. They can navigate the paradoxes and help us recognize the important new landmarks.  When women lead from their deep and authentic connection to Spirit, there is an alchemical power that transcends and transmutes the obstacles in their path.
My son will graduate in a few days from Berkeley with a degree in Environmental Science. He called me about a year ago and asked me to offer him hope. Everything he was learning seemed to indicate it was too late  — too late to stop the chain-reaction of environmental changes that would result in devastation for humanity. He needed a reason to believe change was possible. First I told him to let himself feel his pain – those feelings are valuable and real.  And I told him that I did not believe science could offer the solutions he was seeking.  I believed that the answers would be found when the women remembered how to do magic. His response was priceless: "That works for me."
This is what gives me hope: women who combine their spiritual leadership, wisdom and compassion with their radical skill sets and offer it all in sacred service of the Earth and humanity.  With such women in the picture, I begin to see a blueprint for Reclaiming the Heart of our Humanity.
Kathe Schaaf has been guiding and nurturing a transformative conversation at the intersection of women's leadership and feminine spirituality for more than a decade. She has been involved in birthing and collaboratively leading several women's organizations, including Gather the Women and Women of Spirit and Faith, where she currently serves on the Core Circle.. Kathe is a co-editor of Women, Spirituality and Transformative Leadership: Where Grace Meets Power and a contributor to The Interfaith Observer.