In my previous posts, here and here, I listed a number of books I've used to research my own work on the subject of women in ministry. Those books were all authored by women, and I promised a follow-up with resources authored by men. You'll find many, many male authors studying and writing about what the Bible has to say regarding women, but I found this selected bibliography helpful. I think you will too.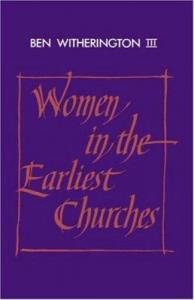 Witherington's classic book examines the roles and functions that women assumed in the early Christian communities from AD 33 to the Council of Nicaea (AD 325). This historical and academic work also surveys the views about women held by various New Testament authors.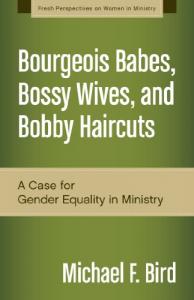 by Michael F. Bird
Originally published as a short ebook, this work by Australian theologian Bird offers an engaging, incisive perspective on biblical gender equality and the egalitarian view―a preference for allowing women to hold teaching and leadership positions in ministry. Bird's signature humor peeks through, lightening the mood for what can be a heavy topic.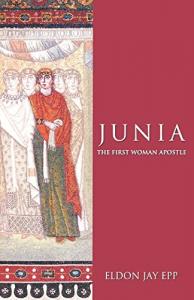 by Eldon Jay Epp
Referenced only in Romans 16:7, Junia is a woman that the apostle Paul lauded as an important apostle. Or did he? Bible versions have differed over the centuries, first turning the name Junia into Junias (male), then reversing that trend but then framing her description as "esteemed by the apostles" instead of "outstanding among the apostles." In this important work, Epp investigates the mysterious disappearance of Junia from the traditions of the church.
Sandra Glahn, editor
Yes, the general editor is a woman, but many of the essays found within are authored by male scholars and pastors. The entire collection includes diversity: male and female, international, denominationally-varied scholars come together with essays studying biblical women who historically have been erroneously vilified for various reasons.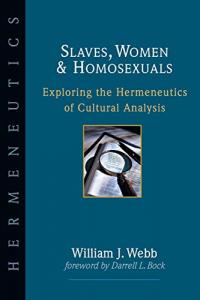 by William Webb.
Webb leads us through the maze of interpretation that has historically surrounded understanding of slaves, women, and homosexuals, and he evaluates various approaches to these and other biblical-ethical teachings. What does the Bible teach about these three groups, and can we evaluate them in parallel ways, or must they be understood independently?
by Philip Payne
Does Paul teach a hierarchy of authority of man over woman, or does he teach the full equality of man and woman in the church and home? Payne, in this thorough treatment of Paul, shows how the apostle's theology, instruction, and practice consistently affirm the equal standing of men and women, with profound implications for the church today.
by George and Dora Winston
Some of my favorite things to see when dealing with this topic: men and women writing together. This couple writes to respond directly to the most prominent scholars in the complementarian realm—namely Piper & Grudem's Recovering Biblical Manhood and Womanhood—as well to the most common objections in both traditionalist and feminist camps. The Winstons arrive at a biblical conclusion that affirms women in official leadership in the church and affirms husbands' headship in the home.
Links are affiliate.