Welcome Andy Moyes, a student at Dallas Theological Seminary. I think you'll appreciate hearing how he heard God's voice regarding his future.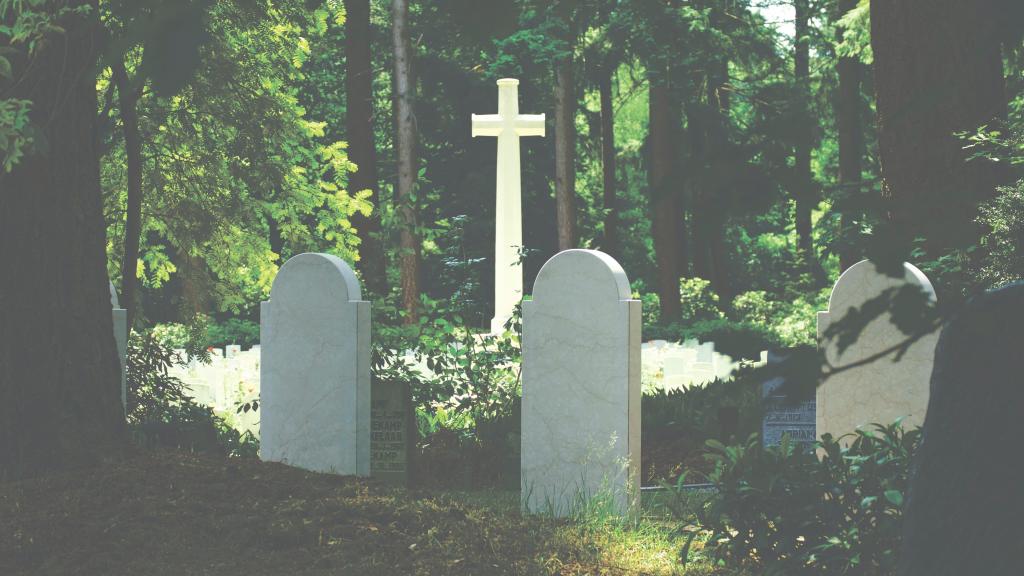 I've only driven this dusty road twice before.
I had to stop at the one-pump gas station to get directions. Now I see the stoic lines of granite on the hillside. The August sun bakes the earth, but a lively breeze makes it almost pleasant. It takes a bit of searching but I find my destination. Who knew there were so many Moyeses?
The cicadas sing their summer song as I roll out of the car and sit on the tightly mown grass. I need answers and soon. My heart wearies from weeks of anxious prayer.
I wouldn't have come here today by choice. My mother insisted. "Go talk to your father about your crazy idea." As I pray, my exhaustion pulls me into a deep sleep only feet from his granite marker. I can't explain why napping here doesn't seem weird to me.
"Which career should I pursue? Medicine or ministry?"
Silence and stillness whisper, "You will seek Me and find Me when you seek Me with all your heart."
"Right, I got that, but med school starts in a week and they need to know tomorrow if I will enroll or not. I want to serve God with all my life. For the last fifteen years I thought that I would do that through medicine, but I also feel His pleasure in me when I teach others about Him."
I continue to plead, "I need some help. I don't want to make the wrong decision and end up living a second-best life."
The silence breathes, "Love the Lord your God with all your heart and with all your soul and with all your mind."
"Ok, of course, but I need to know what to do tomorrow."
The still, small voice is still small but pervasive. "Love your neighbor as yourself."
I sit back and rest in the stillness for several more hours. The clouds line up for their nightly show, and the ember-orange sky quiets my soul. I came here frantic, looking for a left -or right-turn sort of answer. His stillness tells me there are plenty of times that He makes that sort of direction clear.
But today God spoke to my heart that loving Him with all my heart, mind, soul, and strength is what delights Him. My fretting has subtly been stealing my heart away from loving Him toward idolizing His plan for me.
Knowing whose I am gives me the confidence to proceed into medical school.
Thank you, Lord.
Andy practices as an ophthalmic surgeon in Kansas City, MO, and St. Louis du Nord, Haiti. For the last two years, he has pursued a Masters of Biblical and Theological Studies degree at Dallas Theological Seminary. He and his wife/best friend, Cathryn, boast a flock of one son, three daughters (all of whom got married in the summer of 2021) and three freshly minted sons-in-law.