The Global Catholic Review is a non-denominational, non-partisan online review providing news stories, information and commentary on topics related to the Catholic Church and Catholicism from an academic viewpoint. The review is written by Dr. Andrew Chesnut and also features guest writers who write about the diversity in Catholic beliefs, practice and breaking news stories.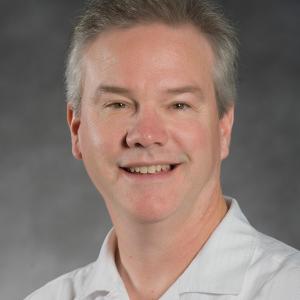 Dr. Andrew Chesnut earned his Ph.D degree in Latin American History from the University of California, Los Angeles in 1995 and joined the History Department faculty at the University of Houston in 1997. He quickly became an internationally recognized expert on Latin American religious history Professor Chesnut was selected as the inaugural recipient of the Bishop Walter Sullivan Chair in Catholic Studies at VCU in 2008. The chair was established as the Most Rev. Walter F. Sullivan was nearing retirement as the 11th bishop of the Catholic Diocese of Richmond to honor his nearly thirty years of service. For Professor Chesnut the chair became a unique opportunity to develop Catholic studies in a global context and at a large public university.
Professor Chesnut's early work, Born Again in Brazil: The Pentecostal Boom and the Pathogens of Poverty (Rutgers University Press, 1997), traces the meteroric rise of Pentecostalism among the popular classes in Brazil following the disestablishment of the Roman Catholic Church. His second book, Competitive Spirits: Latin America's New Religious Economy (Oxford University Press, 2003) focuses on the three groups that have prospered most in the region's pluralist landscape, Protestant Pentecostalism, the Catholic Charismatic Renewal, and African disasporic religions (e.g., Brazilian Candomble and Haitian Vodou). Professor Chesnut's most recent book is Devoted to Death: Santa Muerte, the Skeleton Saint (Oxford University Press, 2012). It is the first in-depth study of the Mexican folk saint in English and has received widespread media coverage. Follow Dr. Chesnut on Twitter.