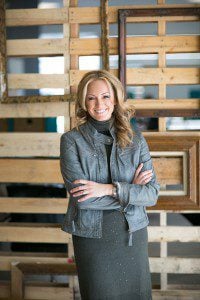 by Christine A. Scheller
Demo Day is looming for participants in the Ocean Accelerator in Cincinnati, Ohio. Entrepreneurs from 10 companies are perfecting their pitches, just as they would at any other start-up incubator. But this six-month accelerator is different. Along with business support, the nation's first faith-based accelerator asks its participants to embark on a spiritual journey.
Longtime Christian radio host Tim Sinclair knew he needed business coaching when he launched his audio recording app business, Ringr. But Sinclair judged Ocean's combination of business expertise, mentoring, and the faith component to be so valuable that he makes the 250-mile journey from Illinois every week to participate.
"There are plenty of people with good ideas or good sales tactics, who make a lot of money or build a big company, but the goal at Ocean has really been 'good people with good ideas doing great things,'" said Sinclair.
"It's interesting to unearth your own values so that when you're speaking about your business, you have this narrative that connects the head and the heart," added Sara Jackson, co-founder of  Cerkl, a cloud-based e-newsletter service. This kind of connection provides clarity for how to run a more mission-driven business, she said.
Harvard Business Review described business accelerators as a "rite of passage," for today's entrepreneurs, and says new programs are popping up everywhere (even as older accelerators rethink the approach). Many new programs, however, are industry specific. Ocean's focus is unique.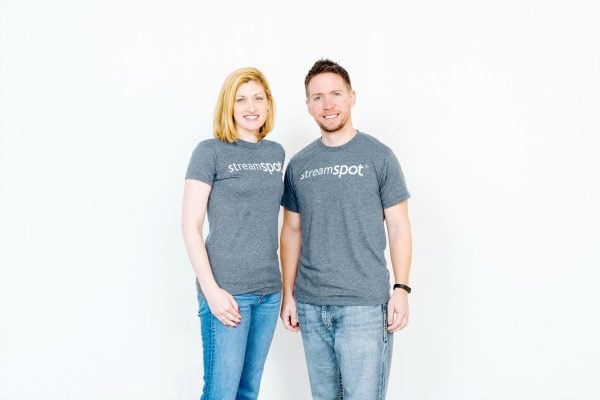 StreamSpot, an on-demand streaming service for churches, synagogues, and events, couldn't even get the attention of marketing firms before its founders committed to the accelerator, said co-founder Brian Duerring.
"Ocean has changed all that dramatically. They're now coming to us. … It's really unbelievable the amount of resources that we now have access to," said Duerring, who launched the business with his wife Laura Duerring.
Theirs is the first business in the accelerator to garner funding from venture capitalists (including Ocean Capital, an investment fund associated with the accelerator).
Even so, Duerring said, "Nobody is out to win everything here. We're holding out for the same goal, and there's no shortage of VC funding in Cincinnati. I would say, compared to other accelerators, it's not nearly as competitive."
The faith component has been especially meaningful for him.
"This program has done something for me, for the better. We pray before each meal. We pray at night. We pray before we make large business decisions," said Duerring. "If nothing else comes out of this, my relationship to God, thanks to the program, it's been transformational."
People with good ideas and high character will attract investment, said Genine Fallon, Ocean's executive director. It's a mindset that influenced the selection process. Out of 150 applicants, 40 made it to the interview round. Of those, "coachable" teams with good business ideas and a desire to explore the character component of entrepreneurship were chosen, Fallon said.
Not all of the participants are Christians, sources said, and OCEAN does not discriminate based on applicants' faith, a Demo Day press release noted.
The first six weeks of the accelerator were dedicated to a business bootcamp experience with the faith component weaved in. Next, business teachings were put into action as teams refined their pitches and received mentoring from "champions" assigned to support them.
"People forget the power of relational capital. But we're really investing time in connecting each one of these companies with the right resources for them at the right stage of the game," said Fallon.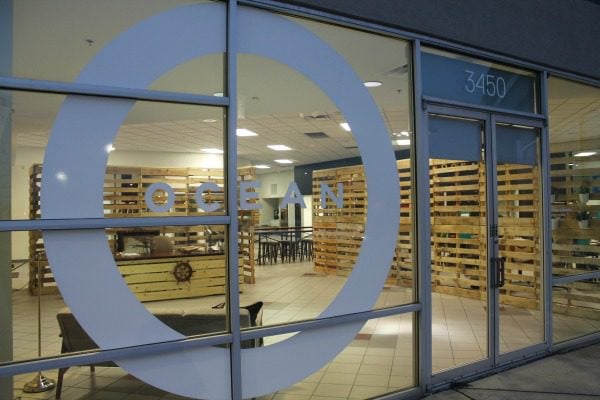 Born out of the Unpolished ministry for entrepreneurs at Crossroads Church, Ocean launched its first class in January. Demo Day will be held at the mega-church on April 29.
Mentors are mostly Crossroads' congregants. The church was founded by a group of Christians connected to Proctor & Gamble, Fallon said. "The benefit to us of being kickstarted by them is that we have the benefit of the very powerful community of business people that attend the church."
Although the church devotes considerable resources to what senior pastor Brian Tome calls "downstream" issues like poverty and social justice, he believes "the kingdom of God is about way more than fixing the ills of our society."
"It's about wealth. It's about job creation. It's about great friendships. It's about great sex in marriage. It's about beautiful art. Churches tend not to look at those things," said Tome.
Founders struggle with having faith not only in God, but in whether or not their ideas are worth the risks involved in launching a business, said Andrew Salzbrun, the leader of Unpolished and a serial entrepreneur. Successful entrepreneurs may also wrestle with how to lead from a "position of humility," he said.
This is where Ocean and Unpolished come in.
"The opportunity to build something with others is such a rewarding thing. For us to be able to share that with our neighbors is huge. … To do it from a position of glorifying God is something that I don't think is being done anywhere else," said Salzbrun.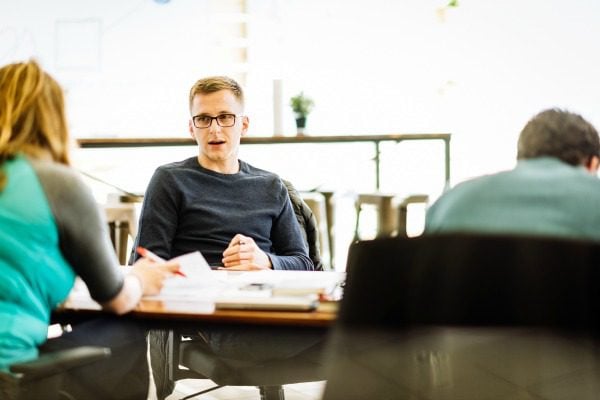 Tome never expected the ministry to take off the way it has. In addition to Ocean and Unpolished, Crossroads will host a major conference for entrepreneurs in September.
In the meantime, as the founders put the finishing touches on their pitches, they look forward to a high quality Demo Day that will feature Songza co-founder Elias Roman, "a recent Forbes 30 Under 30 recipient who sold his successful music app to Google in 2014 for a reported $38 million" and Colleen Arnold, "who as the senior vice president of IBM is responsible for all $100 billion of IBM's annual revenue worldwide," Ocean's press release stated.
"They run a tight ship and they do everything very, very well," said Jackson.
CHRISTINE A. SCHELLER is a widely published journalist and essayist. She lives with her husband at the Jersey Shore and in Washington, DC, where she helps facilitate dialogue between scientific and religious communities.
Photo credits:
Executive Director Genine Fallon; Robin McKerrell Photography
The StreamSpot team; 805 Creative
OCEAN office; Nicole Reynolds
Jeffrey Wyckoff, co-founder of Blue Seat Media, discusses with others in his team; Jeffrey Chandler