[C]ommunication is ultimately a human rather than technological achievement.
— Pope Francis
Welcome to The Jesuit Post on Patheos.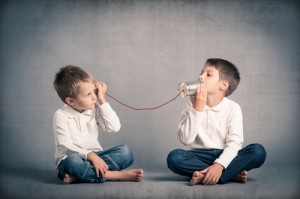 The Jesuit Post is a project of Jesuits in formation, exploring ways to use digital media and the web for evangelization. We cover everything from bad pop songs to serious spiritual writing to commentary on politics and culture, and we've just celebrated the second birthday of our main site.
Since day one, our aim has been to show that far from being a set of blinders, real faith helps us see our world more clearly, more generously, and more hopefully than we would otherwise. We've tried to make the case that when we look around the world — and even the web — we keep seeing God already at work.

As we set up shop here at Patheos, we're looking to get more involved in the back-and-forth of the blogosphere. We want to engage more deeply in the conversations — about current events in the Church, about faith and atheism, about the interplay between religion, politics, and culture — that make Patheos such an active and important part of the web.
We also want to help improve those conversations. We'd like this blog to help people understand each other better across differences in theological and philosophical styles and (we hope) even across the gap between belief and non-belief. We'd like to set the standard for ourselves of being primarily interested in understanding what other people are saying and not just why we might disagree with them.
In other words, TJP on Patheos aims to be about the work of reconciliation. "Reconciling the estranged" has been a primary part of the mission of the Jesuits since our founding. In the 16th century, that took the form of mediating feuds in Italian villages; more recently, it's involved work with former gang members in Los Angeles.
What does reconciliation look like on the web? It means figuring out why people are talking past each other while fighting over the contraception mandate, or why our politics seems always to fall short of our hopes, or what it might mean when the Advocate names Pope Francis person of the year. It means, as Elizabeth Scalia (who invited us to Patheos) has pointed out, refusing the easy rhetoric of "thems" and "theys" and remembering that lack of love leads to desolation on the web as much as anywhere else. It means taking seriously the possibility that God is at work in those with whom we disagree — and may be at work to change us as much as them. What does that look like in the back-and-forth of the blogosphere? That's what we're here to find out.
Or, as Pope Francis put it in his World Communications Day message: "Keeping the doors of our churches open also means keeping them open in the digital environment so that people, whatever their situation in life, can enter, and so that the Gospel can go out to reach everyone. … In the area of communications too, we need a Church capable of bringing warmth and of stirring hearts."
During the coming days, we'll be introducing the TJP on Patheos team in more detail and we'll jump into the conversation with other bloggers here on Patheos and the wider web. At the same time, there will still be plenty of new pieces going up at the main TJP site, and we'll be posting links to and excerpts of some of the best stuff there on this blog.
Please say hello in the comments, and help us get started with a link to some of the conversations we ought to be paying attention to.