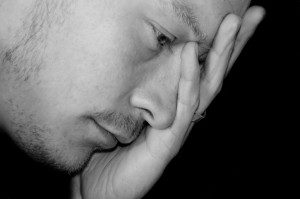 Over my time in Ordained Ministry I've had some amazing highs, and some dramatic lows. I've seen churches I serve grow in numbers, and service to the community; I've seen churches I served fall in numbers, focusing inward, ignoring the community at large. When churches declined in membership, and become inward focused, I've always taken those failures personally. Taking them personally isn't because I failed, but because, more often than not, others told me I failed, and placed the blame on me.
First Things First:
Many times, I feel like a fake; and I fear getting caught. I feel as if I'm just skating through this thing called Ordained Ministry. It doesn't matter how hard I work, how much effort I put into things, I feared getting ousted as a fake – a fraud – a phony. I have come to realize that the feeling of being fake centers, not so much on failures [we all have them], but on feeling alone, feeling unsupported, feeling I must do the impossible by those who should be supporting me the most.
No Matter How Many Times You Ask, I Can't Make You A Disciple
One of the things that make me feel like the biggest failure, or fake, is when people look at me and say, "Make me a Disciple," or "You're not making Disciples." Let me be honest, and direct, [because that's important], no matter how I try, it's impossible for me to make you a Disciple. In fact, Jesus himself could not make anyone a Disciple. To become a Disciple, one must decide [choose] to be a Disciple. Making anyone a Disciple doesn't depend on how I preach, how many studies I offers, or how deep I'm is willing to go, it depends on your willingness to go deeper; it depends on your willingness to be in the Collective Narrative, it is your willingness to be in relationship with others seeking to become Disciples; yes, becoming a Disciple depends on you, not me. To put the pressure, blame, of "not making Disciples" on me, is denying your responsibility to say "I will follow the teachings of Jesus," and focuses on how you think your walk depends on me as the Pastor.
If You Can't Play as a Team, No One Wins
I have been involved in rejuvenating many churches, and church plants, seeking to do some amazing work – and some of them failed. Why? Because many of the people in church Leadership have no idea what it means to be a team. Team work is not something they're willing to do; they fight the team at every turn to get their ideas, their agenda, their ministries, up front, and on the table. When you're playing as a team, when you lose it's on the team – players on the team don't blame other players, or the coaching staff – they all, as a team, own the loss. So, when something fails, or doesn't go according to plan, it's not on me, it's on everyone in Leadership – Team players have each other's backs, and never speak ill of the other players.
I Feel Alone; It's Worth Saying Again – I Feel Alone
In many [not all] of the churches I've served, I've felt alone. It's a weird feeling; I can stand in front of 200-500 people each Sunday, speak, and share, and walk away from that experience feeling alone – and it hurts. Like everyone else, I'm looking to develop deep, honest, open, lasting relationship with those around me. I've always felt sad knowing I'm your Pastor, but you don't want to get to know me; but you expect me to know every detail about the lives of 500+ people – and to be honest with you, I have a hard time just remembering names.
Closing
I strive to be open, honest, and sharing in every Community of Faith I serve. Pastor friends tell me being so is my greatest fault; but I see it as my greatest straight. I honestly believe that the only way we can build relationships with each other is to be honest, open, loving, and free with each other. Am I expecting perfection in the church? No; and I pray a church is not seeking me to be perfect. Am I expecting people in the church to all be on the same page? No; but I'd like us all to be in the same book. Over my faith journey, I've made mistakes, we all do; but not having friends in the church I serve to help share positive support is heart breaking.