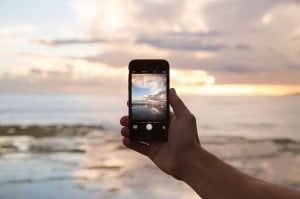 We've partnered with The High Calling to create free work-related reading plans for Christians seeking to live out faith in their everyday work. Our first four plans are out now and available through YouVersion's Bible App. You can do them online or right from your phone.
Since their release, our devotionals have been completed over 5000 times. Check it out!
1) Ambition and Your Work (6-day devotional)
Discover practical wisdom from the Bible about ambition at work–the good and the bad. Explore ambition from the perspectives of a few different authors, including Andy Crouch (executive editor of Christianity Today, author of Playing God and Culture Making), J.B. Wood, Stephen Martin and the Theology of Work Project. 
2) Conflict at Work (7-day devotional)
Examine what the Bible says about interpersonal conflict and get practical tips for handling conflict at work.
3) Finding Work-Life Balance (9-day devotional)
Discover practical wisdom from the Bible about establishing healthy rhythms of work, rest and play.
4)
What Does the Bible Say About Calling?
(14-day devotional)
We'll examine what the Bible says about calling and give practical tips for exploring your own calling. This devotional has material from our free eBook, Calling: A Biblical Perspective, with lots of added insight and videos from The High Calling. 
---