Guest Contributor: Eileen Sommi
The words "God is faithful" fly off the tongue of the Christian as readily as a "God bless you!" follows a sneeze. But what if you couldn't find employment after months of looking? What if your business went belly up? What if, after years of faithful service, your company let you go? Or, as seen in the story of Ruth, what if you were trying to cope in the aftermath of economic downturn and great personal loss? In those dire circumstances, would those three words be spoken so easily? When it looks and feels like God has failed you, how do you cope? How do you keep believing that God is faithful when times are tough, even devastating?
I don't know about you, but often times it is easier for me to see God's faithfulness in other people's lives, rather than my own. That's the beauty of sharing people's stories. They afford us the objectivity that enables us to see things more clearly.
One of the many things the story of Ruth does is enable us to see that God is faithful. Always.
Let's take a closer look.
In This World We Will Have Trouble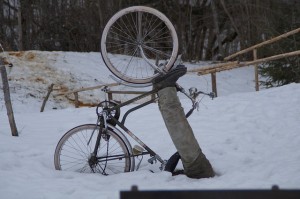 The story begins in Bethlehem, where Naomi lives with her husband and two sons. They are in the middle of a famine. Their hunger forces them to leave the only place they have ever known. Naomi and her family travel and eventually settle in Moab, where they are able to survive and even thrive. Naomi's husband dies in this new land. Her two sons find Moabite wives, and despite their hardships, it seems God's faithfulness has not only spared them from starvation, but afforded them new life.
Now, some of us might already be having trouble with this story depicting God's faithfulness. We might be thinking "If God was really faithful, why wouldn't he just fix the famine and allow Naomi and her family to stay in Bethlehem? Why would God allow Naomi's husband to die?"
—If we're getting caught here, I think it's important to ask ourselves if we believe God being faithful means that he never allows anything bad to happen. If that is the case, it will be difficult to see God's faithfulness in any circumstance. We will only see a god who isn't enough.
Sadly, we live in a fallen world. Jesus even reminds us that "in this world we will have trouble" (John 16:33, NIV). So, to be able to see God's faithfulness, it seems we have to first accept the fact that this isn't Heaven and life on Earth is going to be full of trouble. Once we realize that truth, we can start looking for God's faithfulness all around us.
God is in the Story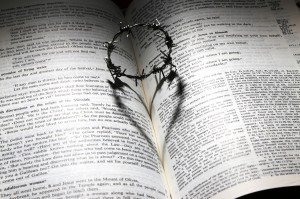 During her ten years in Moab, Naomi lost her husband and then both of her sons. Following her sons' deaths, she learns that the famine in Bethlehem has ended and decides, in her grief, to return home. Her two daughter-in-laws want to go with her. One reluctantly stays back and, the other, Ruth, accompanies Naomi back to Israel. It's important to note here that one of the reasons Ruth wants to stay with Naomi is because she wants to make Naomi's God her God. You cannot help but conclude that Naomi's faith was alive and well throughout her tenure in Moab, causing Ruth to want to convert and follow God.
Naomi and Ruth make it back to Bethlehem where they are welcomed home, finding work, food, and (long story short) a man named Boaz, who Ruth marries. Boaz provides Naomi and Ruth with work, status, protection, food, clothing, shelter, inheritance, and a child.
After a famine, having to move, and losing her husband and children, it would not have been surprising if Naomi stayed bitter and disenchanted with a God who would allow so many horrible things to happen to her. In the first chapter of Ruth, we see her lament:
She said to them, "Do not call me Naomi [Naomi means pleasant]; call me Mara [Mara means bitter], for the Almighty has dealt very bitterly with me. I went away full, and the Lord has brought me back empty.
But, Naomi ultimately endures hardship, keeps her faith, and receives the praise of her friends who say, "Blessed be the Lord who has not left you this day without a redeemer…" (Ruth 4:14, ESV). After much hardship and grief, she sees how God has provided for her despite her loss and suffering. Naomi finds God faithful.
We can look back at this story through Naomi's eyes and see that God was faithful again and again.
In her old age Naomi would probably testify that God enabled her and her family to leave Bethlehem before it was too late. She would probably testify that God was faithful in providing her husband and sons with work in the new land and wives for her sons. She would probably testify that God was faithful to restore productivity in Bethlehem, allowing her to return home just when she needed home the most. She would probably testify that the Lord provided – because of his faithfulness to her – a companion in Ruth, not just for the journey home, but for the rest of her days. Naomi would probably testify that God not only provided work so they could live once they got home, but he provided above and beyond all she could imagine in giving Ruth a husband in Boaz, their kinsman redeemer, who would provide everything they could possibly need.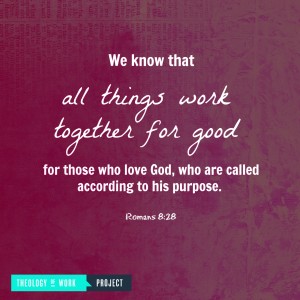 I can almost picture Naomi's face as she held her grandson at the end of the story – a face full of wonder, gratitude, awe, and peace. Naomi was well acquainted with the hardships of life and as she kept her faith in God, she was able to eventually see his faithfulness to her.
Seeing God's Faithfulness
When we believe that God is faithful and look for him in our circumstances, it is easier to find him there working all things – the good, bad, unfortunate, hard, ugly, difficult, confusing, and sublime – together for our good (Jeremiah 29:11). We may not be able to see his faithfulness until some time has passed, but as we wait, we can have hope that one day, in the land of the living, we will recognize his faithfulness. Just like Naomi did.
So, whether your are suffering great loss or your job is a bear; whether you have just been fired or you don't know why you are where you are; whether your workplace is inspiring or an uphill climb; whether you are desperate for a breakthrough or just feeling unsatisfied, keep doing what you know to do and believe that God sees you and longs to show himself faithful to you. Look for him where you are. He is there. Faithful to the end. You will see.

---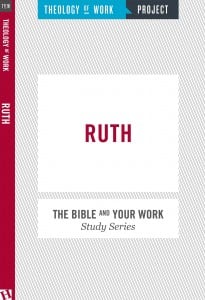 Eileen Sommi is a freelance writer living in Knoxville, Tennessee with her husband and four kids. She wrote the TOW Project Book of Ruth Bible Study, which is based on the Theology of Work Bible Commentary chapter on Ruth. 
Eileen also serves at Two Rivers Church where she is involved in worship and prayer ministry. She leads Bible studies and loves the opportunity to teach at faith based events and retreats. When not working, she can be found on a field watching her kids play soccer and lacrosse. She received her bachelors degree at Wheaton College, Ill. and her Masters in Higher Education from Buffalo State University, NY.