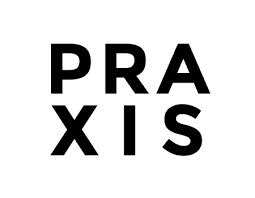 I'm going to The Praxis Conference. This could be one of the most interesting events that I've been a part of. Check out why they exist:
The Praxis Conference is a collaboration of academics, artists, and authors focused on reclaiming the historical church's priority on liturgy, art and sacred space into the modern day evangelical context.
Our church, Pangea Communities, fits this description in many ways. We care about narrating the historical story of God through liturgy. We do all we can to make our worship space, sacred. And as we move forward, we desire to utilize the arts as an expression of God's own creativity.
I'm excited to be there to join in conversation with many folks who are like-minded. Many of the speakers are "web-friends" so I'm also pumped to meet them in person!
Here are the details:
FRIDAY, JUNE 6TH
10:00AM-12:30PM | THE CHANGING OF PRAXIS
Session 1: Ed Gungor
Session 2: Brian Zahnd
Session 3: Sarah Bessey
Music: The Brilliance
Session 4: Aaron Niequist
Session 5: Chris Seay
2:30 – 3:30PM | THE PHILOSOPHY OF ORTHOPRAXY
Session 6: Bret Spears
Session 7: Jonathan Martin
Session 8: Glenn Packiam
Living Story 1: Bishop Quinton Moore
3:45 – 5:00PM | SHARED SPACE
Session 9: Michael Gungor
Living Story 2: Israel Hogue
Session 10: Dr. Chris Green
Living Story 3: Blaine Bartel
Eucharistic Liturgy: Aaron Niequest & Glenn Packiam
5:15 – 6:00PM | Q&A ROUND TABLE
8:30PM | RECEPTION / CONCERT BY THE BRILLIANCE
SATURDAY, JUNE 7TH
10:00 – 11:00AM | CREATIVITY & THE CHRISTIAN IMAGINATION
Session 12: Preston Sharpe
Living Story 4: Kinda Wilson
Session 13: Chris Seay
Session 14: Stephen Proctor
Session 15: Aaron Niequist
11:00 – 12:00PM | GROUP DISCUSSIONS ON CREATIVITY LED BY SPEAKERS
2:00 – 4:00PM | RETHINKING SPIRITUAL FORMATION
Session 16: Andrew Arndt
Session 17: Kinda Wilson
Session 18: Jerusalem Jackson Greer
Session 19: Sarah Bessey
Wrap-up Session Round Table
In recent years independent evangelical churches around the world have exhibited a renewed interest in resourcing the historical Tradition of the early church. Little did they know other communities and leaders were feeling the same impulse. Join us as we explore the implications of inculcating these historical practices within the modern evangelical/charismatic context.
THE EVENT
The Praxis Conference is an event designed to explore, collaborate, and discover how using the ancient practices of the historical church such as communion, creeds, and common prayer can actually manifest encounters with the Holy Spirit and resurrection in our local church communities.
Music from The Brilliance
Opportunities to network and connect with other pastors, theologians, authors, and academics
Several angles on how resourcing Tradition in your local community of believers can manifest resurrection
An apologetic for the practice of resourcing Tradition
A better understanding of the nuts and bolts of resourcing Tradition within the Evangelical milieu
An opportunity to see firsthand what resourcing Tradition looks like within the context of a local church community