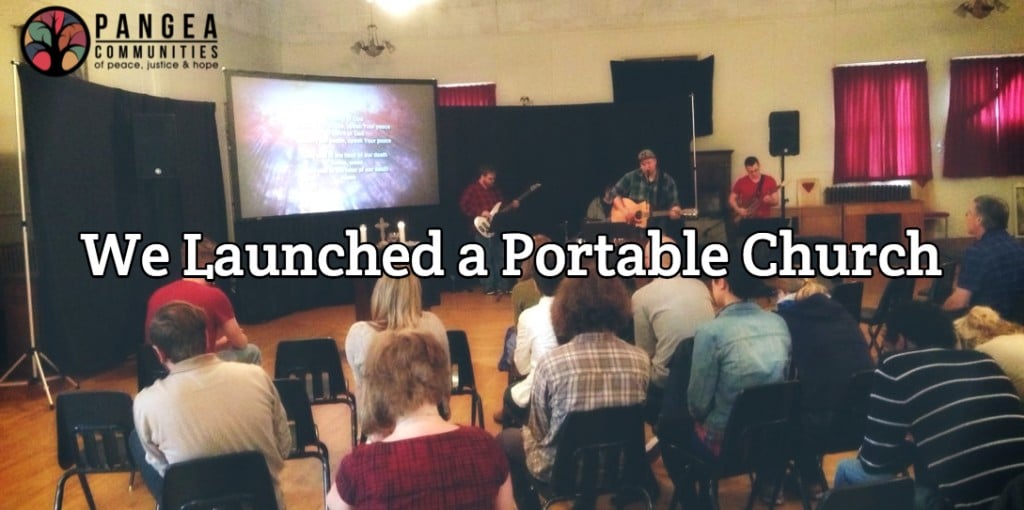 Yes, it finally happened. After the dream was birthed about five years ago… we finally did it. We launched a church in Seattle. Here's our vision:
We seek to create spaces of friendship, activism, and spirituality for anyone disconnected from intentional spiritual community.
That's it.
If someone is disconnected from intentional spiritual community, they are our "target." (holding back gag reflex after typing "target" in the context of church)
As a result, I hear lots of stories from folks who either have never been committed to a faith community or who were severely hurt by a church. For some, Pangea | Communities is their last fighting chance at sticking out the path of Christ within the context of a local church. We take this reality quite seriously.
So serious in fact that we strive to keep things simple. There are really only 4 things we do: 1) Sunday Worship Gatherings,2) Missional Communities, 3) Pangea Kids, 4) Serve. The latter two in some ways are absorbed by item #1 (Sunday) so in actuality folks engage in a twice-per-week rhythm.
This simplicity still takes work. Lots of it. So when we felt compelled as a core team (those who committed early on to help pioneer our ministry) to take our community rhythms into a more public space with an official launch date, we knew we couldn't do it on our own.
What We Did to Prepare to Launch
Our denominational family, the Brethren in Christ, came through with spiritual and financial resources, we put some of our own money forward in the game, and some private individuals also donated. We could never have done this alone.
Enter, Church in a Box (Portable Church Industries).
They are a business whose goal in life is to assist churches who have portable campuses or are portable church plants. They literally set you up, based on your budget, with everything you will need to get started. They have pre-made packages starting at 20k.
We did the "blue system." Our package had everything we needed for Sunday mornings: high quality sound system, usher/greeter/hospitality set up (tables, clean table covers, etc), full scale coffee production set up, Elementary room, and babies/preschool room. Seriously, everything we needed.
What is great is that they think through everything. Even the soundboard is encased in a durable carpeted box and has power outlets, snake ports, audio ports, sermon recorder, HD projector to HDMI cable, etc. We would never have created such efficiency so fast. And, all of this is housed in customized wood roller cases that we can store in our very used Uhaul truck. (Most folks take advantage of the standard Church in a Box trailers, but in our situation, buying a Uhaul made more sense.)
Set up time takes about an hour. This would be less except that our venue is *conveniently* (cough, cough!) on the second floor. We get to haul things up a flight of stairs so that certainly makes our process longer than it would be. If we were in a different venue, that time would be reduced by about 20 minutes I'd guess.
The Logistical Stuff Makes the Spiritual Stuff Possible
This may all sound technical and maybe even boring to some people (Come on Kurt! Let's get on with the radical kingdom of God stuff already!), but it is all necessary for us a church to be able to lean into the vision we have in the context of Seattle. And just so you know that we aren't just talking fluff, here's an intro to our Values from our website:
In order to understand who we are as Pangea | Communities, one need only to read through our values. These are the roots to our identity as a faith community. Everything we do, flows from these 8 areas, which are summarized by 3 distinct human longings: friendship, activism and spirituality. Our gathering ethos and our missional actions in our city and world emerge as we allow our values to shape our collective character. Ultimately, these values are driven by something even deeper: love.

LONGING #1 ::: FRIENDSHIP.

COMMUNITY

We choose countercultural relationships guided by love.

INCLUSIVE

We choose to invite everyone to the party.

LONGING #2 ::: ACTIVISM.

PEACE

We choose to love our enemies.

JUSTICE

We choose to right wrongs with those at the margins.

CONTEXT

We choose to ask rooted questions to unleash creativity.

LONGING #3 ::: SPIRITUALITY.

HOPE

We choose to imagine the world as it ought to be.

STORY

We choose to live into the narrative of God.

TRANSFORMATION

We choose the subversive path of knowing and following the crucified Christ.
Reflections Thus Far
Launching a public worship gathering is lots of work. It requires a team of passionate folks who understand the big picture as they carry a subwoofer up a flight of stairs. It requires lots of logistical planning. It requires lots of coffee meetings with people, to share stories and share about the church. It requires perseverence and the willingness to enter the fray of community. It requires thick skin because others will not always agree or believe in the dream. It requires a passion for people, human image bearers, and for them to become more like Jesus. And it is worth it.
Regarding the logistics, which is the main focus of this post, the set up and tear down process is getting easier each week. We are getting into a groove. Hugely because of our investment in the Church in a Box system. We even had a training weekend where two of their reps came and taught us how to set up and use all of our ministry tools.
If there have been any negatives with Church in a Box, they have been few. I'd say that our turn around time was too tight, so things often didn't feel like they were getting dealt with fast enough. I guess what I'm saying is that there were times when getting answers to questions was a bit slow for my pace. That granted as my only negative, the reps were always great and really know their stuff. Even more, they care about churches making an impact for God.
When it comes to ministry, we launched on September 13th 2015. It has been amazing to meet several new folks! Our Missional Communities have also launched and we expect that great things will happen for peace and justice in Seattle as these groups envision the world as it ought to be–and do something about it!
For now, if you'd like to know more about us, here's a link to our podcast. Our opening series is called "My Story." Older episodes come from our micro-community (core team) as we learned about our values and rhythms prior to our launch.
—————————————–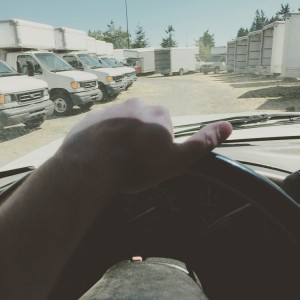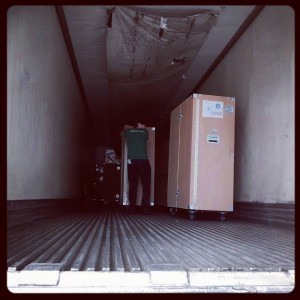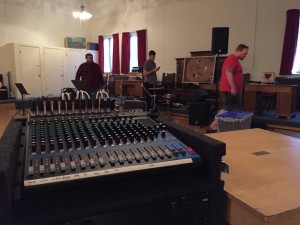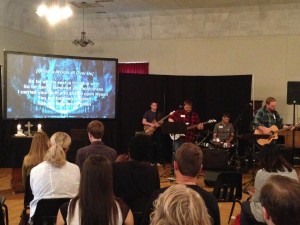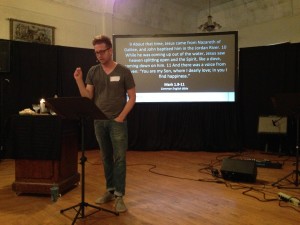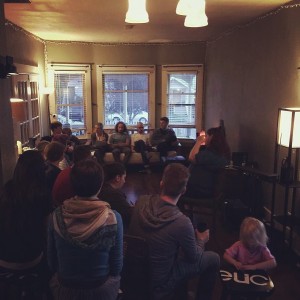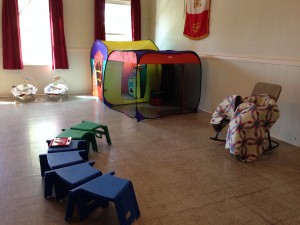 I know that this post sort of sounds like a commercial. But hopefully it will be helpful for church planters and multi-site start ups. This is an honest review however, I want to make sure that it is noted that Church in a Box graciously agreed to give us a small discount as a thank you for getting the word out about them.