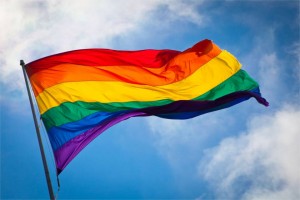 The conversation is turning.
Only a decade ago religious ministers across North America who chose to speak about gay rights did so largely from a place of opposition. Now the tide is turning.
This week, the Methodist church chose to reinstate one of its ministers who only six months earlier was defrocked for officiating at his gay son's wedding.
It was a jury of Methodist pastors who decided Rev. Frank Schaefer had violated their laws, and originally suspended him, and then defrocked him when he declined to promise that he would never officiate a same sex wedding again.
This week a jury made up of both pastors and lay people turned the decision around, arguing that Rev. Frank cannot have his credential removed for an act he may or may not commit sometime in the future.
A partial victory, some might argue, but what has happened for certain is that the conversation is changing, even while members of some religious orders in Michigan are loudly declaring to continue to fight against gay marriage and homosexuality in what they perceive to be a war.
The truth is there is no war. There never has been. The war is an illusion. What we have, and what we have always had, is one expression of the Spirit of God acting in and through each and every one of us in all its diversity.
What is happening is an allowing – a making of space – for the truth of who we are as individuals to express ourselves without fear and without condemnation.
This is why Religious Science ministers come from all walks of life. This is why we have a long history of women ministers, gay ministers, and ministers of diverse backgrounds who reflect the kaleidoscope that is the essence of that One Mind.
Day by day, more spiritual leaders from more faiths are making their stand a public one. This week, WorldPride is underway in Toronto, and among those taking part in the march will be the Right Rev. Gary Paterson, who is the moderator of the United Church of Canada. He not only will be marching, but marching wearing his clerical collar, and in all likelihood hand-in-hand with his partner of choice – another gay minister Rev. Tim Stevenson.
The truth is, love knows no bounds. In Corinthians it says: Love does not delight in evil, but rejoices in truth. It always protects, always trusts, always hopes, and always perseveres.
In Ernest Holmes's book Science of Mind there are more than 400 references to love, and I'm sure if he could make that 500 he would have. The reason is obvious – there is no love without God, and no God without love. They are one and the same.
The cornerstone of this year's WorldPride will be the mass weddings, and above all everything else this is the reminder that to be who we are, and live that fully from a place of love, is the greatest thing that can ever happen in anyone's life. It is God in action.
For me, I'm proud to belong to a teaching that embraces love in all its diversity. It is who we are, and the fact that there is now a true dialogue taking place gives me something to celebrate, with pride.