Motherhood – A Decade Later – More Lessons Learned
In 2007, I was asked to write an article for our church bulletin related to motherhood and my experience as a mom. That article was re-printed for The Privilege of Parenting on Mother's Day of this year.
Today, more than a decade later, I reflect upon what has changed since I wrote that article, and what has remained the same.
To be honest, I marvel that over a decade has passed. In the last ten years, there have been times when it has felt as though days crawled by in slow agony, especially when we faced painful challenges. Likewise, there were times when it felt as though years raced by as I desperately tried to fix my grasp and hold on for the ride.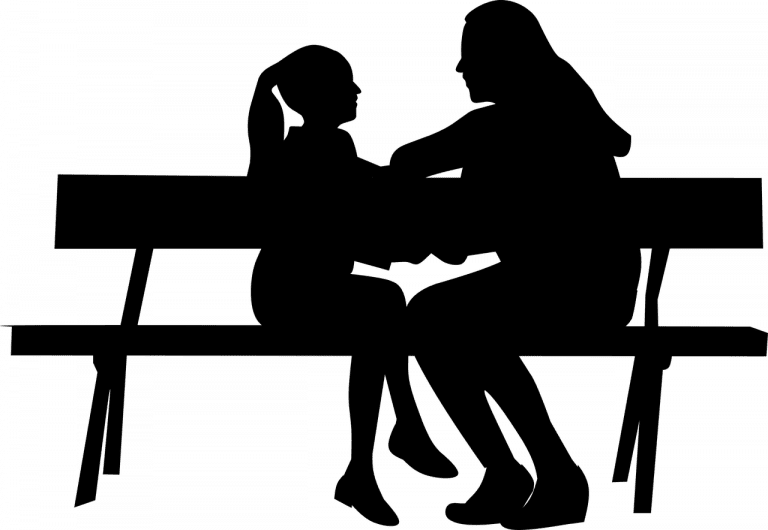 Motherhood – The Early Years
In my previous article, I mentioned that we had not yet journeyed through the teen years. We have since done that – five times. (Actually six times if you count the exchange student we had living with us for a year.) We have gone through multiple high school graduations and we are days away from our first college graduation. We have taught five children to drive without all of our hair turning gray. I have wept with children who have suffered heartache and setbacks, prayed at the bedside of a daughter while she lay in a hospital bed, cheered at more sporting events than I can count, traveled across the country with our family, fasted for those in need, and above all, I have thanked God.
Gratitude
It is gratitude that overflows within me at this point. I am grateful for my faith and that God has remained by my side throughout this wonderful and difficult journey. I am thankful that my husband and I have weathered numerous storms. We remained true to our vows and now share a stronger relationship than we did 25 years ago. I am humbled and so grateful for my five beautiful children who are the pride and joy of my life. And, I appreciate my family and friends who have lovingly made this journey with me. These trusted individuals encouraged me (even when I gave them cause to raise an eyebrow or two), as I stumbled along this uncertain course of life.
As a young mother of infants and toddlers, I thought I knew a lot about parenting. Now, as a mother of young adults, I realize how little I knew back then, and how much I still need to learn. The biggest lesson I have learned in my nearly 23 years of parenting is this: being a good parent and raising children of integrity and faith in today's culture is incredibly difficult.
Teens and Young Adults May Struggle
As both a mother and an educator of high school students, I have seen how difficult it is for young people to navigate this world. Today's culture tries to throw multiple vices and curve balls their way, most of which are disguised as pleasure. Good kids from loving families are faced with social media pressures, pornography, drugs, mental health issues, pressure from schools and colleges, financial concerns, fickle friendships, and more. All of this leads to tremendous anxiety, and at times, leads them to make wrong (even harmful) decisions.
As a parent, watching your child attempt to navigate this treacherous terrain can make you feel helpless. However, please know that you are never alone – nor do you need to make this journey alone.
You Are Not Alone
Above all, God has been my constant companion. I have developed a prayer life that is more regular and deeper than it would have been had we not faced challenges. In addition, I am so grateful for the friends, our pastor, my family members, our pediatrician, guidance counselors, tutors, teachers, and therapists who have been a part of our lives these past ten years. All of them offered help and guidance when I questioned (or my child questioned) what steps to take next.
If any of you reading this article feel uncertain, overwhelmed, or at a loss, please ask for help! Good parents are not the ones who journey this path without any assistance. No, good parents are those who know when help is needed, and they find the best people and resources to help with the task.
The Next Decade
And so, I look ahead to the next ten years – years that will include more graduations, marriages, grandchildren, and more joys and challenges than I can imagine. In doing so, I continue to be grateful and prayerful. This vocation of motherhood has been the most difficult journey upon which I have ever set. It is also the most rewarding. May God richly bless all of you Mothers! Happy Mother's Day!
Mary, Mother of Jesus, pray for us!
Pamela Patnode will be speaking at the MN Catholic Home Education Conference at the University of St. Paul, MN