New Beginnings
At our recent high school parent-teacher conferences, a parent asked me a question that I had never been asked before during conferences. The mother of the 12th grade student asked: "What advice can you give to my child on the verge of beginning 'life in the real world'?"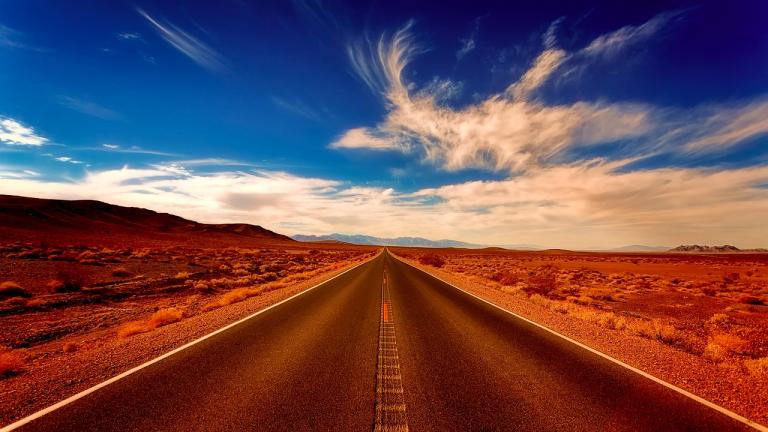 What a great question! I have to admit that it caught me off guard, and I hesitated a moment before answering. In fact, in a time span of about 30 seconds I considered a few thoughts. What has worked for me in my life? What seems to be working for my own children who have graduated? I also said a quick prayer to the Holy Spirit for wisdom. Then, I shared these three tips. These tips, I believe, are helpful for all people, at all stages of life.
First, surround yourself with good people.
As I consider the people who have shaped my life, I am grateful for the many different friends, neighbors, relatives, and co-workers who have been role models for me. By surrounding myself with good people, I have been challenged, motivated, and encouraged to become a better person. This includes being a better wife, mother, teacher, neighbor, Christian, and friend. Seeking out "good people" – people who are trustworthy, hardworking, kind, patient, humble, and honest – is a wonderful practice during every stage of life. My grandmother used to say, "Birds of a feather flock together." Without question, by surrounding yourself with "great birds" (people of integrity), you will soar to remarkable heights!
Second, work hard.
Recently, I read an article that suggested that teens and young adults have a feeling of entitlement and are afraid of hard work. That statement surprised me. Truthfully, the young people that I know (students at the school in which I teach, my own young adult children and their peers, young people from my church) are incredibly hard working. Many young people today go to school, strive for top grades, participate in school sports, clubs, and activities, they volunteer in the community, and hold down part-time jobs. In short, they work hard. My recommendation is to keep working hard! As my grandfather used to say, "Pray like it all depends on God and work like it all depends on you."
Hard work builds character. Hard work leads to greater success. And most things in life that are of value (especially your family relationships) demand hard work. Don't be afraid to make an extra effort for the things that matter most!
Finally, keep practicing your faith.
Recently, a Pew Research study noted that more than 30% of young adults consider themselves to be "nones." That means, that more than 30% of the young adult population does not align themselves with any particular faith community. That saddens me. In fact, one of the things about this statistic that grieves me is the fact that faith communities are remarkable sources of support and fellowship. As I look back over my first half-century of life, I don't know how I would have overcome certain challenges without my belief that God was in control. In addition, I could not have overcome certain difficulties without the support of our parish community.
Without a doubt, it is easier to sleep in on Sunday mornings. It is easier to decline invitations to volunteer. It is easier to skip daily prayer. And it is much easier to follow my own moral code – especially one that works well for me. Yet, greatness is not achieved through ease and comfort. If you strive for greatness: such as becoming a great friend, a great spouse, a great parent, and a person of great integrity, then you will need to work at it. And, the Gospel message is an excellent, and challenging, place to start that journey toward excellence. Discipline yourself to get outside of yourself. Go to church. Pray on a daily basis. Volunteer. Help another. By routinely practicing your faith you will find a level of joy that eludes people who choose the easy and comfortable path.
So, there you have it. Three tips for those embarking on a new stage of life. Surround yourself with good people. Work hard. And, keep the faith. Then, hold on for an exciting ride! God bless you!
Pamela Patnode will be speaking at the MN Catholic Home Education Conference at the University of St. Paul, MN