Whew! I can't believe it's already been a week since Pantheacon ended. As always, I had an amazing experience and was able to reconnect with so many people that I don't get to see very often.
I thought I'd share some of my highlights of the weekend with you:
Thorn Mooney gave an excellent talk about Magical Journaling. I have really bad handwriting and have always struggled with this so it was really cool to hear her perspective. Basically, it's your journal so it's no big deal if your handwriting sucks.
I heard Jason Mankey give a talk about initiations. It was my first time hearing him speak so I was really excited! He gave a very interesting (and humorous) overview of the history of initiations and mystery traditions dating all the way back to Ancient Greece. He also touched on why they are an important and transformative experience for the modern witch.
Saturday evening Jason hosted a dinner and invited all of the Patheos Pagan bloggers! Yay!! I saw a few people I already knew and met a bunch of others I only knew from online. Mat Auryn, Thorn Mooney, Elizabeth Autumnalis, Jason Mankey, and Tempest Zakroff were all there, just to name a few!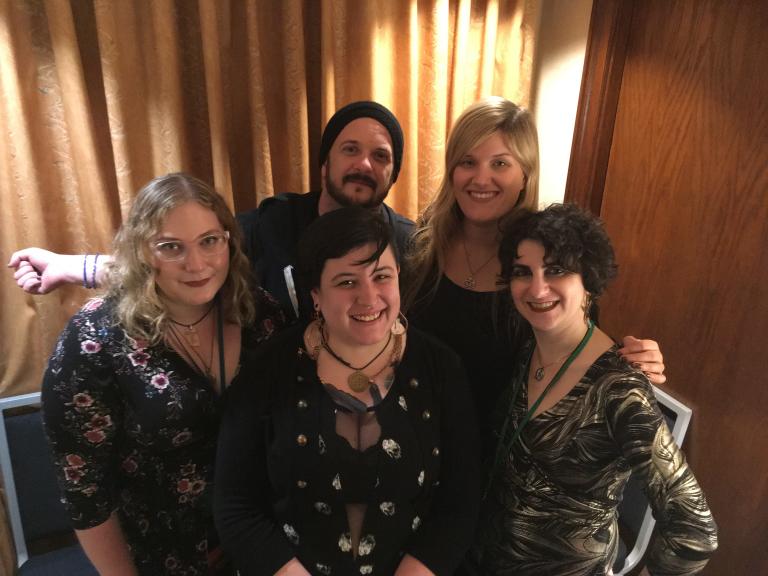 I FINALLY met Vyviane of Land, Sea, Sky, Travel! We've been online buddies for a while now but it was so nice to actually meet her in person! And she's just as wonderful as I thought she would be. I also now have a Pocket Vyviane 😉
Thorn and I hosted a well-attended talk about how to start and not ruin a pagan group! It was my first time doing any sort of presentation and I was happy with how it went.
As usual, the Temple of the Morrigan and suite hosted by Coru Cathubodua priesthood is a beacon of light and calm amidst the crazy that is Pantheacon. I visited at least once every day that it was open and besides being able to spend time in quiet meditation, I also got to know some of its members better! An incredible group doing incredible things!
Thorny Mooney let me be her plus-one into the Llewellyn author party. Gasp!! So many brilliant people in one room I barely knew how to behave.
Speaking of publishers, I also spent quite a bit of time in the Weiser suite-Judika and Sam are gracious hosts! Also… I may have pitched a book to them! Stay tuned for info on that 😉
Sunday evening I attended Storm Faerywolf's Journey Through the Faery Shadow. All I can say is wow. I've been in ritual with Storm before and it is never an experience to miss. He was kind enough to discuss something that happened during my time in the otherworld and I am extremely grateful for his guidance.
Although we were both really busy, Kerrie from Opal Moon Designs and I got to hang out a little bit. Seeing her entire collection in one place is probably my favorite thing about the vendor room each year. She also gifted me the most beautiful duster which I am probably never going to take off. Ever. Thanks Kerrie <3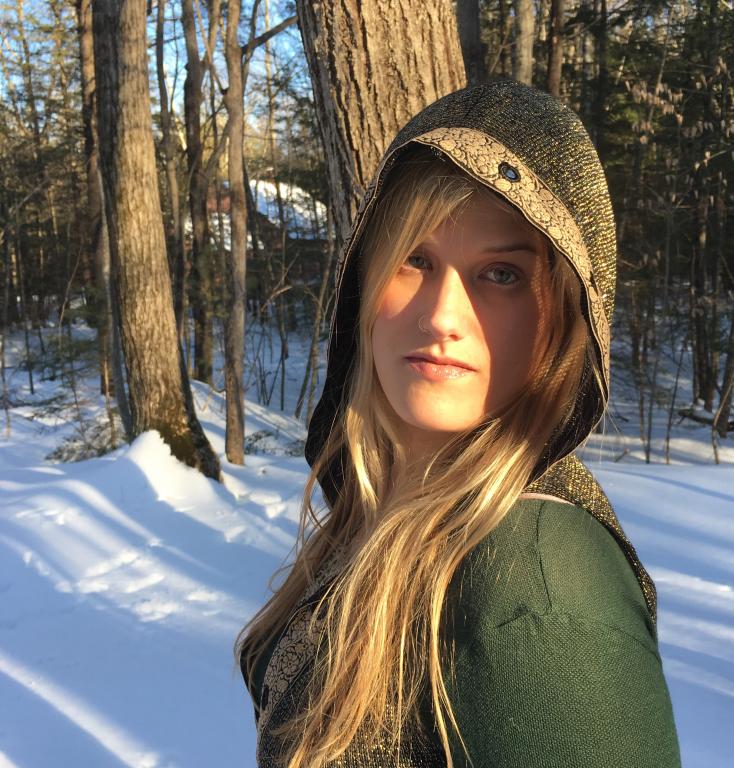 And lastly, it was really cool for me to have my sister attend this year with me as well as two of my witch sisters from Maine! East coast represent!!
It seems Elizabeth Autumnalis and I both had the same idea tonight, be sure to Check out the post on her Pantheacon experiences as well!