What sets the Pagan mood for me? Sometimes it's the full moon. More often than not it's a table set with sumptuous foods, jugs of wine, and good friends. Occasionally it's a small ritual room where my coven meets. Fire pits certainly add to the moment. Time spent in a deep forest, away from human made noise, gets me feeling all Pagan-like. But you know the quickest way for me to get my Pagan juices flowing? Music.
Music is one of the best ways for me to alter my consciousness. The right Pagan mood music lifts me up, brings me down, helps me get my groove on, and always adds to the magic I'm making. Music has been an important part of my life for, well, since forever. I'm a singer, drummer, guitarist, and all around noise maker, so it's not a surprise that music and magic are closely aligned for me.
Here are five of my all time faves. This is not an exhaustive list. Each of the selections represents a different facet of magic for me. These aren't all by Pagan artists but their music speaks to me of something pagan. In no particular order then…
Pagan Mood Music #1:
Loreena Mckennitt – Huron Beltane Fire Dance. Anything by Loreena McKennit could make my list, but this song lands right in the feels. Her incredible voice, pounding drums, an assortment of medieval instruments, and a harp. Really, what's not to like? Full transparency here, I've seen Loreena in concert a couple of times and I've met her. Totally adds to my bias.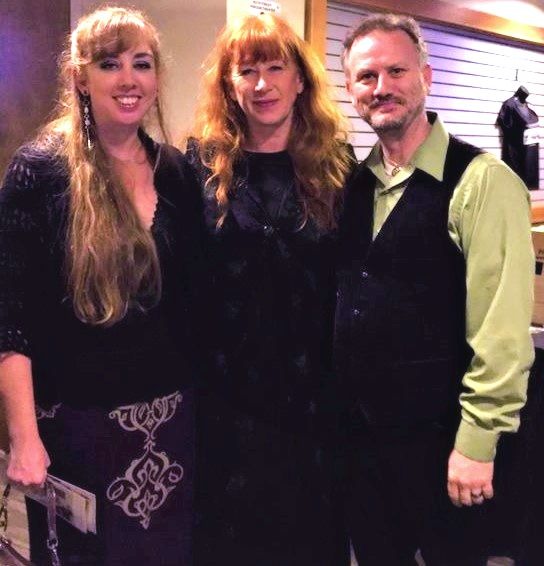 Pagan Mood Music #2
Wardruna – Helvegen. This song is simply majestic. Wardruna is a Norwegian music group founded by Einar Kvitrafn Selvik. What makes Wardruna special is their use of old Nordic instruments, Norse poetry, and the use of natural sounds (like water and wind) in their music. I listen to this song very loudly and I recommend you do as well. Everything by Wardruna is phenomenal. Part of what makes this music especially powerful for me is that it's sung in a language I don't speak. I'm reacting to the sounds, not the words. For me, that's powerful. Listen to this a few times and then go look up a translation of the lyrics. I saw Wardruna live in 2018. I was gobsmacked.
Pagan Mood Music #3
Halestorm – I Am The Fire. I'm a fire sign. I like loud music. I'm a big fan of rock music and I love the lyrics to this song. Check out these lyrics:
I am the fire
I am burning brighter
Roaring like a storm
And I am the one I've been waiting for
Screaming like a siren
Alive and burning brighter
I am the fire
If you need music that makes you feel like "I'm gonna eat tacos and kick ass, and I'm all out of tacos" this is the song for you. Lizzy Hale's voice is raw and powerful and magnificent.
Pagan Mood Music # 4
Suzanne Sterling – O Holy One. I listen to this song frequently and on repeat. The instrumentation is ethereal and Suzanne's voice is both haunting and powerful. Hearing "O Holy One" instantly connects me with the Divine. I've seen Suzanne perform and I'm fortunate to say she's been a mentor and friend of mine for many years.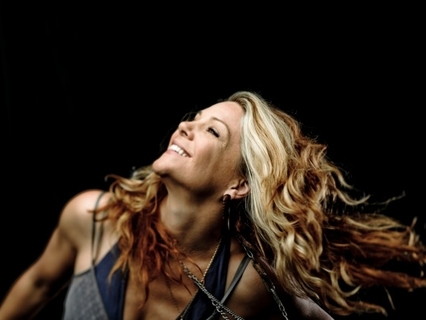 One thing about Suzanne's music is that she pours her heart and soul into every note and lyric. You can feel that coming through. Suzanne is a musical treasure. There's so much magic, soul, and ecstasy in her music. It's simply intoxicating.
Pagan Mood Music #5
Sharon Knight & T. Thorn Coyle – Awake! – I have to tell you a secret about this song. When I'm alone, in the woods, by a stream, out in the desert, or anytime it's just me and nature hanging out, I sing this. I belt it out at the top of my lungs over and over and over again. For me, this has become a devotional hymn. It's a prayer I offer to my surroundings, to the gods, to the elements, and my ancestors.
Sharon Knight performs all over the country and runs a new festival called Hexenfest where she performs. Sharon, if you're reading this, please perform "Awake!" at Hexenfest.
What's Your Favourite Pagan Mood Music?
Leave a note in the comments, perhaps with a link to the artist or your favourite video of them. I'm always on the lookout for new Pagan music to inspire me.
Have fun listening to my selections. Now, time to belt out some Wardruna.
Note: As far as I can tell, all the links to the music and/or videos are to the official videos or tracks authorised by the artists.