Yes, I'm sharing a love spell. This is a love spell because (a) more love in the world is usually a good thing; (b) this love spell is simple to make and customize; and (c) as soon as someone finds out you're a kitchen witch they'll ask you about a love spell.
An Easy Love Spell
Bring a kettle of water to a boil. Fill your favourite magickal mixing bowl or measuring cup with 6 ounces of boiling water and drop in one tea bag of black tea. Let it steep for 3 minutes. Remove the tea bag. Add one ounce of brandy to the tea. Add 9 drops of the extract of your choice (see options below) to the brandy and tea. Carefully pour the potion into a dark blue or brown glass 2-ounce bottle. The best bottles to use come with a dropper as part of the lid. I recommend drinking four to six drops of the potion each day until it's gone.
You can add the potion to a drink, incorporate it into a dish, or just drink the drops straight from the dropper. If you work with deities associated with love, such as Aphrodite, Frigga, or Juno, call on them to infuse your potion with their blessings. You may consider leaving this potion on an altar dedicated to Love overnight, right after you make it.
What to do with the other 5 ounces? Well, you can let it cool and then pour a little onto a Love altar. You can add it to a bath or pour it over yourself and partner(s) in the shower. And, of course, you can drink it right away.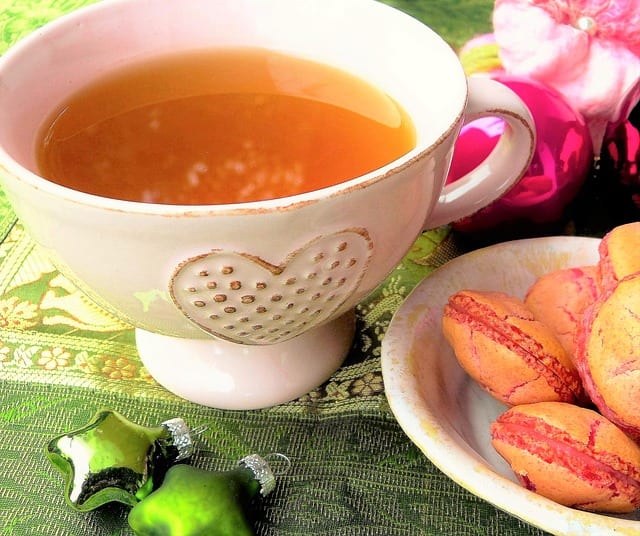 Love Spell Extracts
Extracts to use:
Vanilla for a sweet, enduring love. This is great for folks looking for a long-term relationship or wanting to maintain one.
Ginger for spice. This version of the potion says you are looking for some hot lovin' right now.
Strawberry or raspberry for sweetness. Think of this as those lovely, sweet feelings that come along with first love. If you're looking for a love that is sweet and bright and full of joy, this is just the ticket.
Love Spell Ethics
I like transparency in my magick. If I'm working a love spell, all parties involved know about it. Does it have to be that way? Well, that's up to you and how you do the witchcraft that you do.
As with most love spell magick, be careful what you ask for, you just might get it.