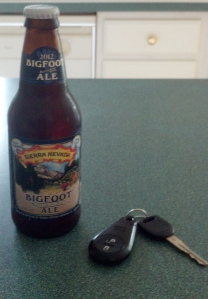 I wrote this last May after hearing about an absolutely horrific, avoidable car accident in which several teenagers (one of them was an acquaintance's niece) lost their lives. Some of them, slowly.
I'm reblogging it because Spring Break is upon us, and after that, Senior Weeks, Prom season, then graduation parties. Catonsville Patch re-ran it before New Year's Eve. I don't know if they will run it yet again.
I've made some new friends since both postings, and I am not egotistical enough to believe they have the time or inclination to dig back into the archives of my Catonsville Patch blog posts. So at risk of seeming redundant, I'm re-posting a very important talk to have with your kids. If you've already read this, feel free to ignore. Or, read it again. I AM egotistical enough to consider it a pretty good read. 🙂
Thanks in advance for not considering this shameless self-promotion. It is one of my favorite pieces, but if it motivates some parents to speak up and with their teens, all the better.
Have wondrous and safe spring breaks and beyond, all!
"The Worthington Post – In Their Corner" (originally published in Catonsville Patch, May 2011.)