Onions were picked from the garden,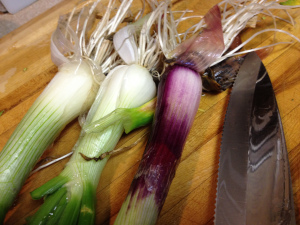 The pot of Saturday soup is on,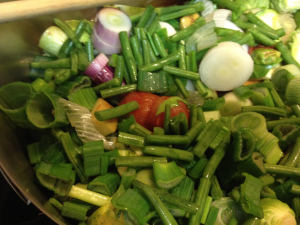 the scraps sent to the compost heap,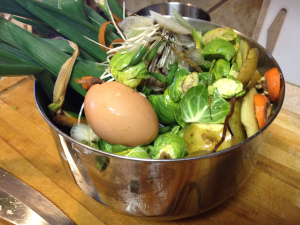 and I am ready for a rainy day of writing and thinking.
I know families with young children and those with recreational and sports activities planned do dread rainy Saturdays.  At this point in my life, I treasure them.  I love the sound of the rain.  I know each drop nourishes the soil, and is so much better than chlorinated tap water for the plants.  I set all the houseplants out to get a deep drenching from this life-giving moisture.  A week from now, or even less, roses will be blooming all over the place, alive and ready to bless the world with color.
It's a day for creativity and soul refreshment. I am privileged to be able to savor this.