A racist conference? I don't think so. This is not the career path of a man who has been held back by race. It is the career path of very, very few clergy in our connection. It is a path of privilege and of increasing prestige, responsibility, and financial comfort. If race has ever been a factor, it was a factor in his favor, not against it.
---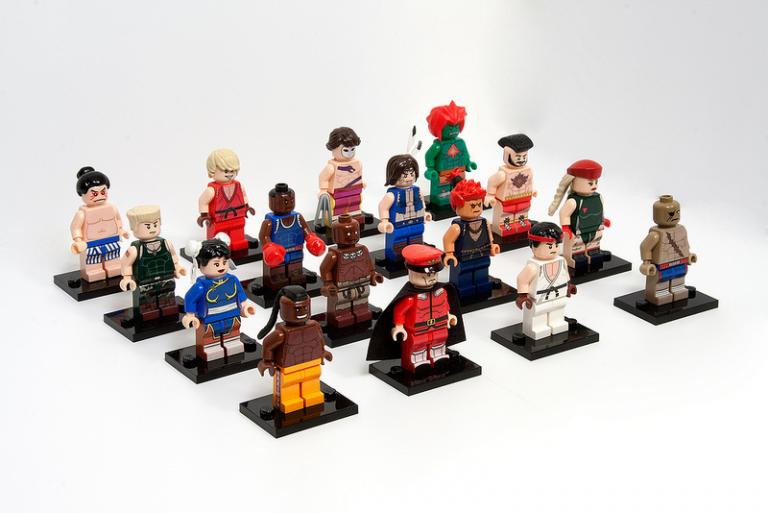 Are we a racist Conference (North Texas) and Jurisdiction (South Central)? An extraordinarily incendiary article recently published in the United Methodist Reporter by the Rev. Dr. Henry L. Masters, Sr., the current pastor of St. Luke "Community" UMC, makes that accusation.
Masters wrote:
Under the guise of "increasing accountability" lurks a "plantation politics" riddled with paternalism, white male chauvinistic elitism and protectionism. The minds of SCJ members seemed made up regardless of what was presented. The SCJ Episcopacy Committee Chair led the delegates through a litany of self-serving innuendos and "possible charges and complaints." I was so offended by his implication that they were doing this for the Bishop's own good. Black people know all too well how it feels to have overseers say "we know what is good for you.
In a later paragraph, we read, "One more black man has been made 'homeless.' This action has turned back the clock on race relations farther than any of us ever imagined it could go."
So, is Dr. Masters correct?
Bishop Bledsoe's Career
I researched Bishop Bledsoe's career. According to the biographical information, Bishop Bledsoe wrote when he was in the running for the episcopal seat, he graduated from SMU Perkins School of Theology in 1985. He doesn't give the date of his ordination as Elder, but let us assume that took place within the next couple of years, say by 1987. After a few years as Associate in a large church, and a three-year term overseeing the Teaching Ministries of the Texas Conference (he did not appear to be appointed to a particular charge during that time), Bledsoe was appointed Senior Pastor of the very large Cypress UMC.
So, approximately six years after ordination, Rev. Bledsoe took a giant leap up the clergy career ladder. Another promotion seven years later takes him to an even larger, more prestigious church. Two years after that, he is named District Superintendent and finally elected Bishop in 2008—around 20 years after his ordination.
This is not the career path of a man who has been held back by race. It is the career path of very, very few clergy in our connection. It is a path of privilege and of increasing prestige, responsibility, and financial comfort. If race has ever been a factor, it was a factor in his favor, not against it.
The Fallacy of Metrics
But things went bad during his years at Bishop at the NTAC. Morale plummeted, complaints mounted. Masters mentions "objective evidence" of increased worship attendance, apportionment payments and church starts to support his contention that the decision to remove Bishop Bledsoe from active Episcopal leadership was based entirely on race, not on his effectiveness.
I've stated this before, but will do so again. The vast, vast majority, if not all of the church plants which were responsible for that increase had been in the planning and working stages several years before Bledsoe took office. The pointing out of those statistics as proof of effectiveness both by Bledsoe and by others indicates a huge gap in their understanding of basic administrative principles and also indicates character problems. The credit for those increases does not belong to Bishop Bledsoe. Insistence on using them points to incompetence and hubris, not effectiveness.
It's Called "Christian" not "Racist"
The Episcopacy Committee evaluated every Bishop in this Jurisdiction. Bishop Bledsoe was not singled out for punishment. He was, however, singled out in this respect: he was treated in the way that the members of the Episcopacy Committee themselves would have like to be treated when faced with similar circumstances. He was offered a gracious way through this.
Dr. Masters, this is called "Christian," not racist. This is called living out of the Spirit of the Law—the higher calling to which we are all subject.
Yes, we have our courts. But to go to them as a first resort rather than our last resort is so profoundly unbiblical that most of us recoil from the thought.
Courts do not bring out truth. They bring out the bullies and the twisting and obstruction of the truth. What happens in most courts is exactly the type of thing that Jesus railed about in his condemnation of the lawyers of his day: they got the letter of the law right, but totally forgot about charity, kindness, generosity, and the biblical awareness that loves covers a multitude of sins.
Bishop Bledsoe was offered charity. That's what we do for one another. He himself may not have modeled it to many in this Conference, but it was still offered to him, because that was the right thing to do. That's what Christians do.
What Constitutes Healing
Masters speaks of healing for this conference. So have many others.
But what will healing look like?
Must a Conference acknowledge racism that didn't exist for our brothers and sisters with different skin colors to be able to find peace? That would be stating a lie, and healing needs truth.
Will Bishop Bledsoe have to be restored to his episcopal position in the North Texas Conference for some to find healing? What about those who find such an option anathema? Will they be denied healing then?
"Lord, Have Mercy"
One commentator wrote this about Dr. Master's article:
Plantation politics. One more black man made "homeless." White male chauvinistic elitism. Perhaps the contributor is expressing loyalty to the bishop who has appointed him to a mega-church. But if this in any way, shape or form represents Bishop Bledsoe's own attitude, it helps me understand why the Jurisdictional Conference voted for his removal. A white pastor using this kind of inflamatory [sic] language regarding minority persons would, quite properly, be brought up on charges.
Dr. Masters has brought harm upon us with this kind of rhetoric. His words bring greater racial division—surely deeply grievous in the sight of our Holy God who has called us to oneness and unity. I assume, however, that Masters wrote this with the best of intentions, seeking justice for one who has been a friend, and who brought him back to this Conference and to one of the most prestigious pulpits in the nation. He writes what he sees. That's what we all do.
Our positions often determine our truths. There is no one "objective" truth here any more than there is an objective standard for clergy or episcopal effectiveness. All we can do is sit around the table, seeking holy discernment, knowing that all of us have been betrayed by just about everyone else and say, "Father, forgive them—and forgive me—because we really don't know what we are doing.
Until we can all say, "Lord, have mercy on me, a sinner" and quit standing in the prominent spot in the temple proclaiming our innocence, we have no hope.
But I agree with the commentator: no white pastor could, or should, get away with writing something like this. So, is racism alive and well in this conference? Yes, it very well may be, but not in the way described by Dr. Masters.
Yes, Lord, have mercy upon us, sinners all.
---
Photo credit: levork on VisualHunt / CC BY-SA
---