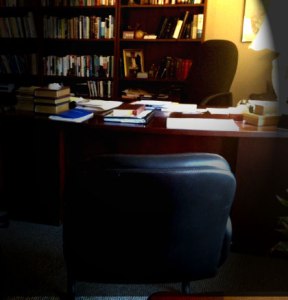 I woke yesterday with a sense of work-urgency informing my plans for the day.  It was the first day I had any real schedule freedom to do intensive work on the many messages that need to be prepared and delivered in the next 12 days.
My Director of Worship and I have been working on the services for several weeks.  Initial concepts have been examined and modified, perfected, so to speak.  Music pieces discussed, musicians recruited, especially for the 11:00 pm Christ Mass on December 24, and our first ever Blue Christmas service on December 20. Acolytes and readers are lined up, other details settled.
We signed off on all the services and the wonderful and skillful volunteer who puts all this information in clear and artful form into our presentation software went to work.
Now it was time for me to outline the messages, find illustrations and visuals that will help the worshippers enter more fully into the biblical world and connect it to ours and to remember more fully the core of the message, and get all this information screen-ready.
I decided to work on the media computer, because working with three screens makes this work easier for me.  Plus, it meant I would be far less available for the many "drop-ins" whom I normally welcome with joy.  But the pressure was on.
Deep into the Scriptures, supported spiritually by the work of the Director of Worship as he was creating a new arrangement on the keyboard at the same time, I didn't even notice someone entering the media booth.  When I did look up, one of the day care workers told me, "There is someone in the hall who says he must talk with the pastor.  He says he is not a church member. Are you available?"
I have to admit I rolled my eyes in frustration, pretty sure I was going to face someone coming in for a handout, and fought against the temptation to send a message saying I was unavailable.  A bit tense, I went to the hall to greet the visitor.
I saw a young man, casually dressed, polite, but with sadness hanging over him.
I invited him to my office, choosing to sit behind my desk rather than the more conversational chair and couch, thinking it might send a subtle message of how busy and important I am.
Oh yes, I do have a high opinion of myself, don't I?
He began to speak, and I noticed immediately something huge was on his heart.  Suspecting a need for privacy, I shut the office door, and invited him to tell his story fully.
No details here–what was spoken shall be kept confidential.  What I saw, though, was a young man, not having been in a church building in over 13 years, whom God had touched profoundly in a dream last night.  He was also in a very, very difficult situation, much of his own making.
Long pockets of silence punctuated our time together.  I saw before me a man of powerful character, choosing to speak painful truths, finding freedom in that honesty, and who was at his own moment of conversion.  I also saw a painful life situation that has no easy way out.
We prayed together.  He wept.  My heart ached.
As our conversation ended, he said with confidence and with a much lighter countenance , "I will be in church on Sunday."
He thanked me for the time and expressed concern for the interruption.  I replied with my own honesty:  "You are far more important that what I was working on.  I am so glad I was here when you came in."
Yes, I was.  And as I resumed work on the message, I knew once more the answer to the question of the season, "Does the world need a Savior?"  Yes, it does, and that Savior shows up in the most inauspicious of circumstances.  Kind of like my visitor.  Divine appointments happen in multiple ways, sometimes by angelic announcements to lonely shepherds; sometimes by unwanted interruptions in the life of an oh-so-busy pastor.
I don't know for sure what that young man experienced in our encounter.  And I'm not sure what I encountered either, other than the mystery of the working and wooing of the Holy Spirit to bring all of humanity back into reconciliation with our Holy God. I also know that I have been touched in a way that is life-changing for me.
This is the story of Christmas.  So much better than the glitter and the gold.  This is a life redeemed.  And I'm talking about my own.