They sold 650 tickets, and it looked like every one showed up at the Episcopal Church of the incarnation in Dallas. Within minutes of the 3:45 door opening, the high-arched, stone-floored sanctuary of this Gothic revival church was nearly filled.
The concert began at 4:30, and I felt for the late comers, even though I had been sitting by then for 45 minutes on the uncushioned dark wood pews. The discomfort would be worth it.
I'd heard this particular group sing before when I had the opportunity to attend Evensong at Westminster Abbey in London England. Who are they? The Choir of Westminster Abbey, 30 boys with their clear, crystal soprano voices and 12 adult male singers who provided the balance and depth for an afternoon of sacred music.
What hit me as the afternoon progressed, however, was not so much the beautiful music but the melancholy , even sadness, expressed by the words and the notes. Each piece sung was taken from Scripture. We had the words in front of us so that we could follow along. With some of the pieces in Latin, the translations proved helpful. But the best part of the concert was the one portion not taken directly from Scripture, but instead based on three prayers of Dietrich Bonhoeffer.
Bonhoeffer was a German Lutheran pastor and theologian. He was also a key anti-Nazi dissident. He had before him the opportunity to escape the worst of the Nazi atrocities, for he came to the US in 1930 to study at Union Theological Seminary in New York City. He could have stayed but one of the things he learned in his studies was the importance of relating to those who are oppressed.
He felt compelled to go back into a country of oppression and face evil. This man, so different from most,  would indeed live out of his baptismal vows to stand firm against all forms of oppression.
Stand he did, and was arrested in April, 1943, then imprisoned for one and a half years after a brief trial. The charge? Plotting to assassinate Adolf Hitler. Bonhoeffer's execution took place just two weeks before the Allies liberated the prison camp where he was held and three weeks before Hitler's suicide.
And he wrote. He wrote in such a way that his work still stands as a way to embrace the suffering that is common to humanity and yet find the joy of God with him it.
His morning prayer, with those trained choir voices bringing the words to life, starts out this way, "O God, early in the morning do I cry unto thee: help me to pray, and to think only of thee. I cannot pray alone. In me there is darkness, but with thee there is light. I am lonely, but thou leavest me not. I am feeble in heart, but thou leavest me not. I am restless, but with thee is peace."
As I heard these words sung first by an
a capella
solo voice and then with the whole choir chanting in response,  I thought, "He understood."  Bonhoeffer understood that Christianity is not at its core a happy clappy religion. It arose out of deep suffering, and speaks most profoundly to those who suffer now.
So much current Christian teaching suggests that when people embrace Christianity, God will automatically reward them with riches, power, comfort and wealth.  Not so. In his  "Prayer in times of distress"  also sung on Sunday, Bonhoeffer wrote, "O Lord God, great is the mystery that has come upon me; my tears would overwhelm me, I know not what to do. O God, be gracious unto me and help me. Grant a strength to bear what thou dost send, and let not fear rule over me."
The last prayer offered by the Westminster Abbey choir was his "Evening prayers." The soloists led forth in a chant, "O Lord my God, I thank thee that thou hast brought this day to a close."  At the end, we heard, "Into thy hands I commend my loved ones and all who dwell in this house. I commend my body and soul. Oh God, thy holy name be praised."
Here is a version of the sung "Evening prayers"
Yes, "thy holy name be praised."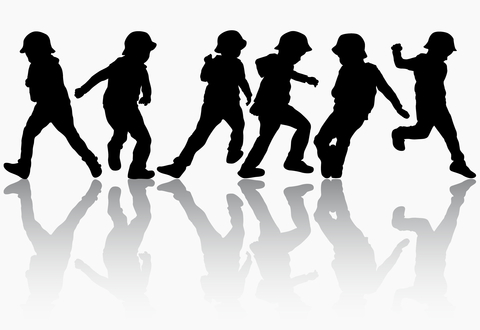 One final word on this afternoon of worship in music that took me deep within my soul, deep into a place where I know that joy is possible no matter what else is happening around me. That final word? Don't ever tell me that little boys cannot sit still for an extended period of time and listen to sacred classical music. There were numerous young boys there, looking to be around the ages of 8 to 10. They behaved impeccably, waited patiently for the program to start, stayed focused on the music, and made no sounds other than joining the enthusiastic applause at the end of this exquisite afternoon. Not a videogame in sight to keep them occupied.
Music always has and always will speak to us. It forms the core of most worship services for a good reason. It transcends logic, doubt and thought and pulls us into the transcendent presence of a holy God. A God who suffers with us, and who calls us to hope within that holy place.
[Note: this article is slated to run in the October 31, 2014, edition of the Denton Record Chronicle]