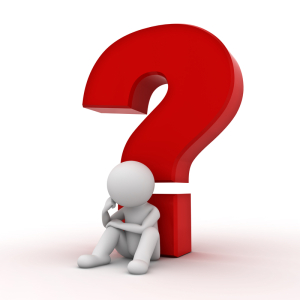 A Year in Summary
In the last year, I attended worship services in more than 50 different places. They ranged from a Spanish Roman Catholic service in Costa Rica, to a New York City Reform Jewish service sung primarily in Hebrew, to a Dallas Greek Orthodox Church sung and spoken in a Greek/English mix to Central California holy whale watching morning and an afternoon Buddhist retreat walk, to a silent Quaker meeting in Philadelphia, PA to Good Friday walking the Via Dolorosa in Jerusalem.
In my local area, I attended United Methodist, Presbyterian, Lutheran, Episcopal, Anglican, Roman Catholic, Latter Day Saints, Jehovah's Witness, Muslim, Independent Bible, Church of Christ, Disciples of Christ, Unity, Unitarian Universalist, Seventh Day Adventist, Pentecostal, Prosperity Gospel, Zionistic, and Baptist services and probably some others I can't remember right now.
Some I loved; some troubled me. Some churches welcomed me warmly; others included me in the welcome only when I was accompanied by a male and/or children.
The majority relegate women in general to second-class status; one requested I cover my head and sit in a segregated room where I could neither see nor hear.
Many made no provision for gluten-free communion; others indicated that my Christian understanding disqualified me from participation in the Sacrament. I listened to famous celebrity pastors in their muscle shirts, tight jeans and giant video screen presence and humble servants, often clothed in vestments that hid their individuality.
I heard statements that ranged from insisting the US is not mentioned in the Bible because the nation legalized same-sex marriage to beliefs on celestial marriage that suggest true believers get their own planets to rule in the afterlife with women allowed only if they are married.
Some faith groups worship a God brimming over with wide mercy embracing all the world; others worship a God who chose a select few for eternal bliss while condemning the masses to eternal conscious torment.
I learned that some well-attended churches use membership covenants that give church leaders the authority to delve into the most intimate of husband/wife issues, forbidding divorce if the leaders do not find adequate grounds for such action. I learned of others that expend themselves to the endless and generally thankless tasks of making sure the hungry and homeless get a decent meal everyday and ask no questions about who may or may not deserve to be fed.
Some services so dragged for me that I constantly checked my watch hoping for one hour to pass soon; others so held me that I was shocked to discover upon dismissal that I had been there for nearly two hours.
I walked out of some so angry it took me hours to calm down followed by days staring at a blank screen trying to describe them. I walked out of others so touched that the words flowed easily and with accompanying joy.
It's a rich religious tapestry out there, full of wonders, questions, mysteries, open avenues and confusing alleys. I knew a lot when I started. I know more now as I researched each group before and after attending.
A Change of Direction
So now it is your turn. What are your burning questions about religion, religious practices, religious connections to politics and family decisions, doctrinal differences, doubts, angers and anguishes related to religious experiences and backgrounds? This is your invitation to get those out in the open. In other words, it is time for: "Ask the Thoughtful Pastor: Everything You Ever Wanted to Know about Religion."
Starting in September, questions will be answered in the weekly newspaper column and also on this site. Although the framers of the questions can stay unnamed in the column and on the site, we do need a name and contact information with each submission for verification purposes if necessary.
You can find a submission form here.
There are no "off-limits" questions, although we will not publish those that are deliberately demeaning to specific religious practices. However, questions that stimulate open dialogue are more than welcome.
I look forward to reading about what you want to know–and doing my best to give thoughtful answers, seasoned by grace, informed by education and experience and salted with the occasional "I honestly don't know but I'll see what I can discover."