If every day were Christmas, we'd be miserable.  We'd be stuffed, bored, broke and fractious.  Irritations would win the day and gloom and unfulfilled expectations would slather everyone with despondency. Adults would desperately turn to TV, youth and teens to video games, as a way to disconnect from person-to-person contact.  Children, surrounded by piles of overly-stimulating toys, would resort to whining, "Is that all there is?" as a way to remove themselves from their mental and emotional chaos.
Christmas is special because it comes just once a year. But no one can stay in a fever pitch of excitement for long. Instead, we are made with certain rhythms of living that need to be respected.
Periodically, we must slow down, take stock of who we are, celebrate our progress and examine our failures in order to learn from them. Just as we need to repair and maintain our houses, tools and automobiles to prolong their usefulness, we also need to repair and maintain our souls, our relationships with each other, with the created world and with the Creator.
We need plans and places to free ourselves from habits that threaten to shut us down. Some habits operate like sand in the gears or viruses in computer programs—they bring everything to a halt if we won't stop and clean things out.
That's what Lent is all about: time intentionally set aside for self-examination. The best of Lenten disciplines takes place both in private, in our chosen fasts, and in community, in accountability with others with like goals.  It is much like Boot Camp: each must do the exercises but as teammates we can do more, cheering each other on.
Lent starts with a day called "Ash Wednesday." Often, this follows a night of partying, such as Mardi Gras celebrations.  Mardi Gras, which actually  means "Fat Tuesday," began as a way to rid the household of all food forbidden during the 40 days of Lent.
Mardi Gras
, also known as "
Carnivale
" in Brazil, now has almost completely removed itself from its religious roots. It has unfortunately turned more into a time of wanton excess and competitions to see who can engage in the most degraded actions. Ideally, it is a time of communal celebration before the communal fast, with the expectation that everyone seen partying on Tuesday night will also be seen in church on Ash Wednesday morning, preparing for the extended fast.
Ash Wednesday is the day to mark, and I mean literally mark, the formal entrance into Lent. As part of Ash Wednesday worship, participants will have the cross marked with ashes (from burned palm fronds) on their foreheads or hands. Then, ideally, they will begin with a fast of some sort, and an additional activity to help build their spiritual muscles.
Our society has nearly forgotten the art and practice of fasting. We're so self indulgent that if we don't get what we want immediately, we resort to temper tantrums in response.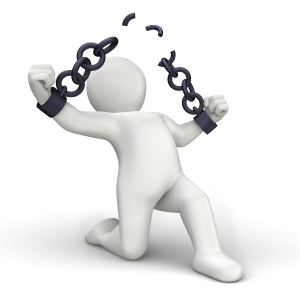 But fasting teaches us much.
It exposes our unhealthy addictions.
It teaches the vital art of self-denial and the even more vital art of delayed gratification.
Fasting calls us to freeing maturity as we struggle to stay faithful to our fast.
Ideally, an extended fast reminds us of our human state, our need for God's loving grace, and teaches us deep compassion for the endless suffering of others as we experience our own momentary suffering and discomfort.
Do a fast this year.  Start Wednesday, February 10.  Not before, not later.  Go to an Ash Wednesday service somewhere–they'll be all over the place.
I do not know of any other act that will off more self-awareness, and more God-awareness, than to engage in this time of sacrifice, fasting, and discipline.  It will set us more free than we have ever been.