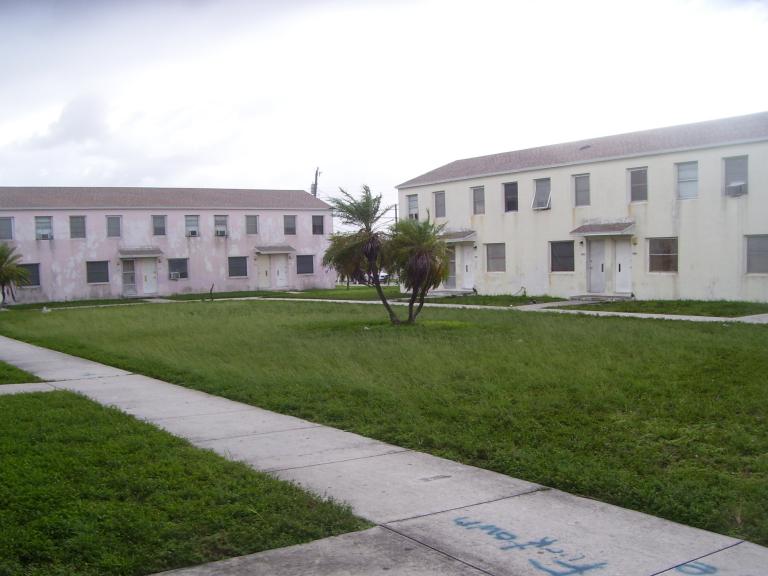 For this white girl, with my solid if somewhat boring and protected middle-class past, Moonlight was a troubling immersion into a foreign land.
---
I didn't understand 90% of the dialogue. The black, inner-city rapid-fire patois left me puzzled about the details. Nonetheless, the story itself, encapsulated by the excellent actors, captivated me. (Actors: Trevante Rhodes, André Holland, Janelle Monáe, Ashton Sanders, Jharrel Jerome, Naomie Harris and Mahershala Ali.)
For this white girl, with my solid if somewhat boring and protected middle-class past, Moonlight was a troubling immersion into a foreign land.  What experience have I of lived experience in worn down public housing, easy availability of street drugs, unhoused children, non-working adults?
To go into the story of the central character, Chiron, took much imagination. I ached for him, uncomfortable with the revelation of the life he lived in a Miami slum, neglected by his mother but mentored with interesting tenderness by Juan (Mahershala Ali), both a crack-dealer and the neighborhood good guy/guardian.
Moonlight in three parts: Little, Chiron and Black
The movie, based on the stage play by In Moonlight Black Boys Look Blue by Tarell Alvin McCraney, segments Chiron's life into three parts.
First, we live through his eyes as a skinny young kid, nicknamed Little (Alex Hibbert). He wants to fit in but has a reasonable fear of his bullying classmates. Little lives in the projects with his mother. No father in evidence. At first, we see a responsible, if stressed parent, but soon the shadow part of her life emerges, just as it slowly did with Juan, his mentor.
Second, we experience a high school with teachers doing their best to offer high-quality education while student gangs, complete with fisticuffed initial rites, rule the day.
Chiron (Ashton Sanders), often kicked out of his house overnight for his mother's needs, finds it impossible to concentrate on his studies.
Ultimately, after betrayal by the one teen who offered a moment of tenderness and affirms him as a gay man, Chiron explodes. He slams a chair into the head of the gang leader.
I wanted to cheer–a moment of justice done–but the section ends when law enforcement officials load Chiron into the police car.
Third,
Black (Trevante Rhodes) appears, now the fully grown adult. We gape at his buffed, muscled body, presumably from years in prison. Black, successful drug dealer and still so alone, has become the mirror image of that shadowed mentor, Juan. Here we watch Black's odyssey to reconnect with himself and his past.
It's a simple plot, absolutely stunning to watch. I have never inhabited anything like that world. I sought to understand what Little/Chiron/Black felt and experienced. Yet who among us has not known the extreme loneliness of being ever misunderstood, never-listened-to, with no skills to access and deal with the pain in?
And even so, the longing for human and loving touch wins out and offers hope.
He's black; he's gay, he deals drugs: does Christianity have a message?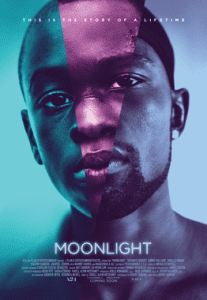 In observing this exquisitely portrayed alien world for me, I  gained awareness of the ineffectiveness of most of the Christian message to offer hope to Little/Chiron/Black.
He's gay. He's black. As an adult, he makes a living outside the law. What on earth would "Jesus loves you and has a wonderful plan for your life" sound like to someone like him? What part of "come and experience great fellowship with us while you study your Bible" would have the slightest appeal? What part of "making disciples of Jesus Christ for the transformation of the world" would communicate with that wounded, lonely, damaged-but-still-fighting-for-life soul?
Moonlight portrays with powerful artistry real life for many. What does the church have to offer? Can we learn their language, rather than insisting they learn ours?
I keep returning to Juan, the apparent glue in the community, an entrepreneur, albeit with illegal substances. How could we come alongside his clear leadership abilities, his compassion for his community, and minister with him without condemnation?
As Black becomes Juan's clone, he, too, offers the hope of redemption for the larger community. Can those who love Jesus and who trust that the kingdom of heaven is to be opened now embrace this troubled yet powerful man?
I hope everyone who expresses concern about those living in poverty, forever locked out of any hope of "upward mobility" or middle-class existence, will see this movie. Let's walk in Little/Chiron/Black's shoes for a while. Then let's see how to shape the gospel message of forgiveness and redemption in ways that make sense to them.