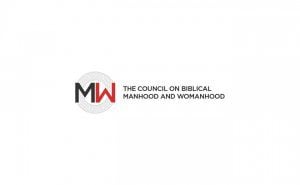 Welcome back to CBMW's Announcement Week. Today we cover more new territory: our new staff.
Monday–New website
Tuesday–New channels
Wednesday–New book projects
Thursday–New staff
Friday–New media
It's really exciting, in working at an organization, to assemble a team. Speaking personally, it's one of the aspects of this kind of work that I most enjoy. A few years back, while a doctoral student at Trinity Evangelical Divinity School, I had the privilege of working at both the Carl F. H. Henry Center for Theological Understanding and the Jonathan Edwards Center. There was excitement in the air over both of these centers, and that allowed me the chance to work with terrific men and women for common cause.
I have the same opportunity with CBMW, albeit with a larger team than before. We've assembled a dynamic team full of energy, passion, conviction, and winsomeness. Here's the outlay of our staff:
Owen Strachan–Executive Director; Editor, CBMW.org

Brandon Smith–Social Media Manager; Lead Editor, Men's Channel
Denny Burk–Editor, 
Journal for Biblical Manhood & Womanhood

Chris Cowan–Assistant Editor, 
JBMW

Brittany Lind–Executive Assistant
Grant Castleberry–Conference Coordinator; Assistant Editor, Men's Channel
Tyler Holloway–Special Projects
Trillia Newbell–Lead Editor, Women's Channel
Courtney Reissig–Assistant Editor, Women's Channel
Bryan Baise–Lead Editor, Public Square Channel
Drew Griffin–Assistant Editor, Public Square Channel
This is an excellent group of faithful and talented brothers and sisters. We're all excited to get going, and we're eager to serve God's church in coming days (including when the new website launches in April 2013).
We've got much to work on at present: publishing, future conferences, writing, and much more. With the entire CBMW staff, we appreciate your prayers for our work, in order that we might aid the church in its mission to lead men and women, homes, and churches to full flourishing in Christ.